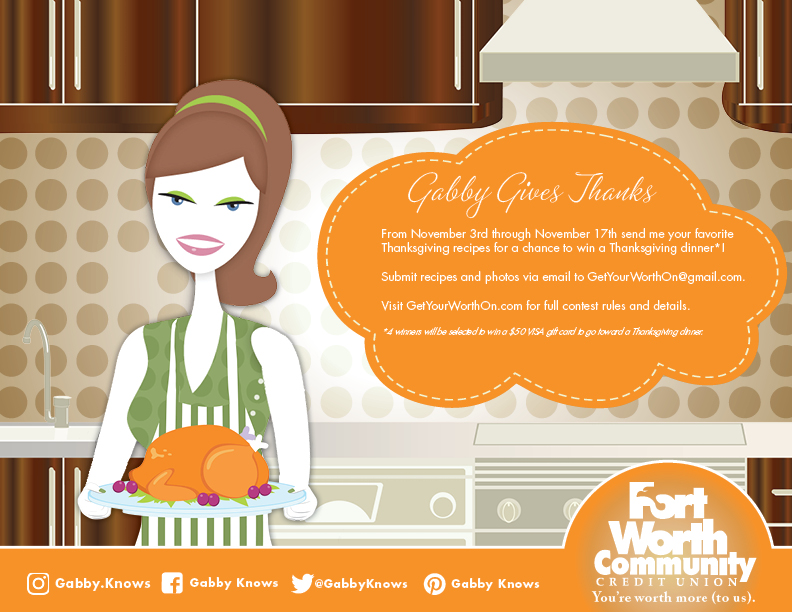 There are countless things I'm thankful for. My health, my family, my followers. This Thanksgiving I want to give back to you guys!
From November 3rd through November 17th, send me your favorite Thanksgiving recipes for a chance to win a Thanksgiving dinner*! I want it all! From turkey and stuffing to cookies and pies! I'd love to share your recipes with all of my followers!
Submit your recipes via email to GetYourWorthOn@gmail.com. Include photos and step-by-step instructions.
If you'd like to receive credit or be tagged on social media in your recipe, include your Twitter or Instagram handle.
*4 winners will be selected to win a $50 VISA gift card to go toward a Thanksgiving dinner.
Click here for full contest rules and details.