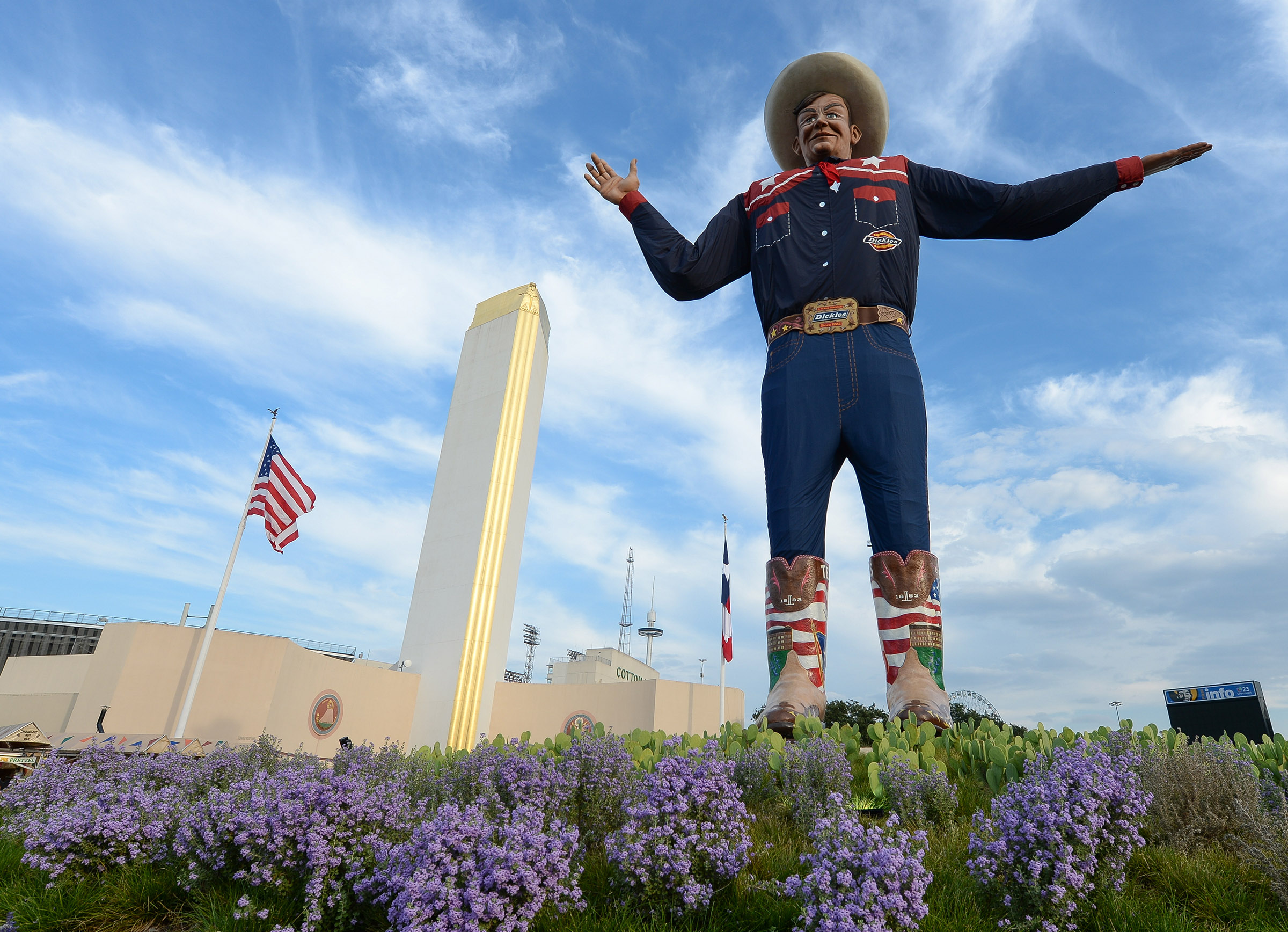 Save Big at the State Fair!
The State Fair of Texas opened today and I can't wait. What's not to love about funnel cakes, fried food, Fletcher's corn dogs, and football? If you have never been to the fair, I strongly suggest gathering your friends and family and making a trip to Fair Park. While the State Fair is definitely fun, it can sure put a dent into your funds. Here are a few tips to save when headed to ride the Ferris Wheel and fill up on Big Tex's Choice Awards.
Soft Drink Savings: Don't let the title be misleading. These savings aren't for actual sodas at the fair, but drinking them before you get there can help you save! Bringing an empty Dr Pepper any weekday after 5 pm gets you half price admission, or on select Tuesdays gets you in for just $5. Not much of a Dr Pepper drinker? Coca-Cola has a similar offer. On select Thursdays you get $6 admission with an empty 20 oz Coke bottle.

Tuesdays: October 4th, 11th and 18th.
Thursdays: October 6th, 13th, 20th.

Hit Station- Hit Savings: Hop online and head over to 1061kissfm.com and print a coupon for every member of your family or group of friends for $5 off general admission on select Fridays. *This discount does not apply to senior or children tickets*

Fridays: Oct 7th, 14th, and 21st.

Big Tex, BIGGER SAVINGS: Simply by purchasing your tickets in advance at BIGTEX.com you can instantly save $2 off the price of admission. BIGTEX.com also offers great deals on Season Pass Combo Packs as well as discounted group tickets. Depending on the deal you purchase you could save anywhere from $7 to $35.
With all these different ways to save on the price of admission you have money left to try the new fried creations or take another ride on the Ferris wheel. What are some of your favorite ways to save when heading to the State Fair?