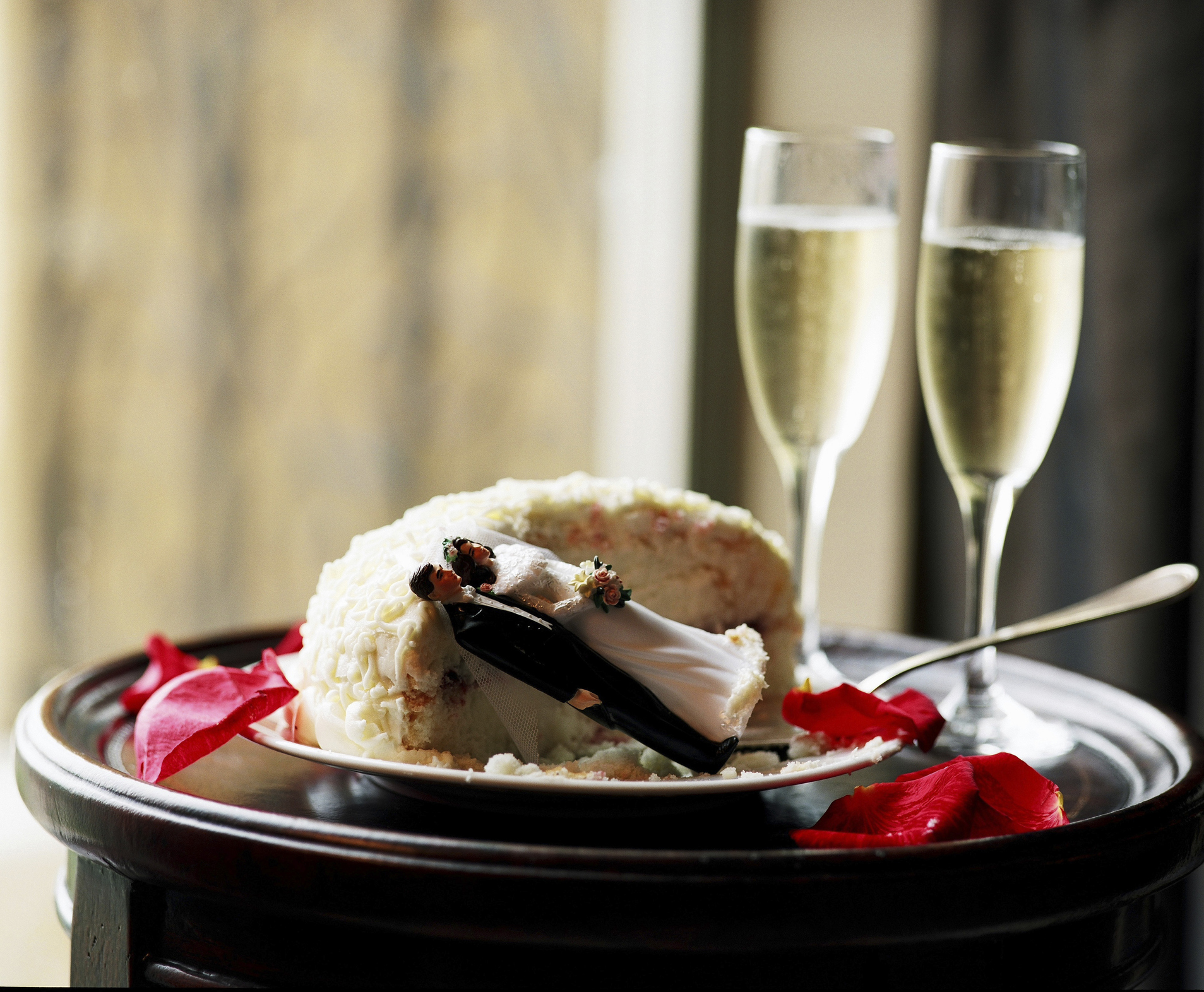 It costs HOW MUCH to get married?!
It's June, and you know what that means…. Wedding Season! Those two words either made you jump for joy, or began to increase your blood pressure just a bit.
Getting married can be one of the most blissful, yet nerve-wracking times of your life and most of that is due to the fact that you have to pay your left arm to pull everything together! Let's break it down:
[Rough Estimates]
Marriage License ($70-$100)
Venue ($3,000-$5,000)
Catering and drinks ($3,000-$7,000)
Dessert ($500)
Photographer ($2,500)
Officiant ($300)
Music ($1,000)
Decorations ($3000)
Invitations and postage ($500)
Rentals (tables, chairs, linens) ($1,000)
Wedding attire (dresses, veil, shoes, accessories, tux rentals)($6,000)
Flowers ($2,500)
Rehearsal dinner ($1,500)
Honeymoon ($5,000)
With all of these expenses, you're looking at a whopping total of around $30,000!
I don't know about you, but I can think of a whole lot of other ways to spend that money!! Consider these tips to crunch those pennies way down!
Consider renting your wedding dress. You'll wear it once and then it'll be stored away for years!
Serve your own food! Baking foods in bulk such as lasagna is way cheaper than hiring a caterer! Try out The Pioneer Woman's best lasagna ever, and you'll for sure be satisfying some bellies!
Opt for a smaller sculpted wedding cake, and order larger sheet cakes to serve out! Sheet cakes can serve a mass of people, and the simplicity cuts down the costs by hundreds!
If you attend a church, consider asking your pastor to use the chapel for your ceremony. They are also most likely licensed to officiate weddings! Cut costs and kill two very expensive birds with one stone!
Making your own invitations with cardstock and ribbons will allow you to design exactly what you want for less! This online service also allows you to design your wedding invites and send them through the internet, and some templates are totally FREE!
Utilize your friends! Ask your talented BFF if she will sing at your wedding, or your groom's uncle who is also a DJ to help out! You never know who might be willing to cut you a major deal!
Planning a wedding should not create a burden on your marriage! Prioritize your budget and remember what is important. Finding cheaper alternatives will not only save your piggy bank, but also allow you to be custom and unique! Good luck, and happy planning!