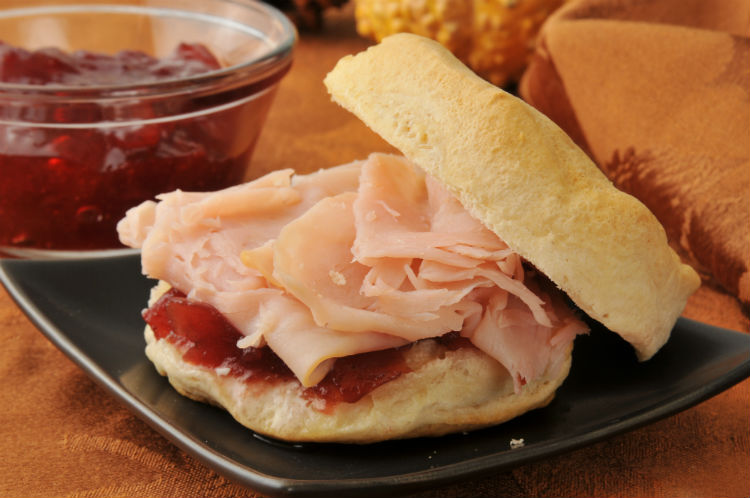 4 Things to do with the Leftover Thanksgiving Food
Thanksgiving is in a week but I'm already thinking about the mounds of leftover food I'll have. Every year, the struggle the day after Thanksgiving (other than trying to stay awake) is trying to figure out what to do with the food! This year, I'm going with a plan.
Meals for the week! — Most obviously, the leftovers will provide my family with meals for the next few days. It will be like having a second (and third and fourth) mini-Thanksgiving but with less family members and not as much noise.
Potluck party favors — As I mentioned before, one of my favorite ways to save for Thanksgiving dinner is to have a potluck. In return everyone that brings a dish will also be taking at least one container (out of any of the ones they bring) of food home.
(Un)Lucky lunches — For the unlucky ones who have to work the next day (also known as Black Friday), I want to pack them a delicious turkey sandwich with a whole bunch of sides so that they can have a hearty meal. Plus it will be a nice break from the chaos and/or reminder of the day before's fun.
Sharing is caring — Finally, my girl friend was telling me the other day that she gives her leftovers to the less fortunate in the area. I pack some brown bags of food and drive around with my kids to do the same. It's always good to do things that remind us how lucky we are.
What are some ideas you have for leftovers this Thanksgiving? Share with me in the comments below!