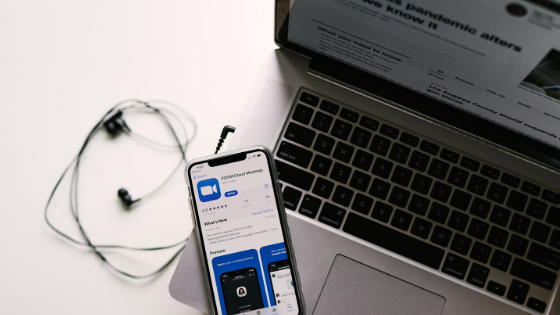 Celebrating Milestones Amid the Coronavirus Pandemic
As the ongoing coronavirus pandemic continues to disrupt life and cancel plans across the world, people are finding creative ways to celebrate. From drive-by weddings to birthday car parades to virtual graduation ceremonies, there are so many ways you can celebrate while still maintaining proper social distancing.
Let's take a look at some of the ways you can commemorate life's happier moments during the coronavirus pandemic. Party on!
Car parades
It's like a drive-through safari, only instead of clusters of animals the guest of honor is the main attraction.
In what's becoming increasingly popular around the country, Americans with reason to celebrate are inviting friends and family over to join in celebrations — from their cars. The hero of the hour stands outside their home and waves as guests drive by to offer their warm wishes and gifts. Sometimes, the inviter will offer pre-wrapped favors or packaged party treats to the parade of friends driving by.
Car parades have been happening to commemorate weddings, birthdays, graduations, baby showers and more. Often, the parades are a complete surprise and are organized by well-meaning family and friends who want to extend well-wishes and be part of the happy occasion.
In a fun twist, some people are theming their parades and having participants decorate their vehicles to match the theme. The hosts will sometimes decorate their own car and join the parade, and other times, they'll deck out their home and lawn while having guests drive by in their decorated cars to wave and offer their good wishes. It can be a Star Wars-themed parade for the die-hard fan, a football-themed drive-by party for the aspiring athlete or a princess theme for the little girl who is passionate about pink.
Taking it outside
Some celebrations, especially those surrounding older people or the otherwise vulnerable, are taking place outdoors. Family members gather outside the home of their loved one for singing, playing instruments, holding up signs and shouting "I love you!" or "Happy birthday!" as the quarantined celebrity watches from the safety of their home. Some merry-makers will also use sidewalk chalk to scrawl their good wishes on the pavement near the VIP's home.
For Kathleen Bryne of Syracuse, NY, the outpouring of love at her outdoor celebration was tangible, even from a distance. The nonagenarian, mother of seven, grandmother of 22 and great-grandmother of 29, celebrated her 95th birthday in March. When the coronavirus outbreak disrupted the family's plans of a giant celebration, they moved on to Plan B. Cousins and siblings gathered on Kathleen's front lawn to sing "Happy Birthday" to the matriarch of the family and to spell out "Happy Birthday" in balloons.  The birthday girl was deeply touched.
A couple in NY took it a step further and got married outside — with the officiant conducting the ceremony from a nearby apartment, four stories above street level.
Another couple in Israel invited their neighbors to come out and join their wedding celebration — from the safety of their own balconies.
Elissa Labbie-Snyder turned her son's birthday into a fun outdoor game. She asked friends to leave birthday gifts, messages, balloons and treats for her son around the neighborhood. When they were done, she took her son, Alex, out on a three-hour birthday scavenger hunt to find the hidden treats.
Zooming in
The videoconferencing platform that has become a household word since the it is now host to thousands of business meetings, classes, and long-distance visits each day. But some people are turning to the app to host their virtual celebrations as well.
For graduating students of the Organizational Studies program at the University of Michigan, their anticipated in-person graduation turned into a Zoom videoconference event thanks to the ongoing lockdown. The virtual ceremony featured presentations and awards you'd expect to see at a college graduation, including greetings from the program's director and keynote addresses from selected students.
To turn a Zoom event into a shared experience, Swasti Sarna, insights manager at Pinterest, suggests that all participants decorate the space being used to host the party so it feels more festive. She also recommends creating a program so the party is more than just a screen full of faces trying to keep up with an animated conversation. The program can include virtual games everyone can play together, like Psych or Jackbox Games, and a shared menu of homemade or takeout food that everyone can enjoy at the same time.
Some Zoom party hosts have upped the ante by mailing out a package ahead of the party with instructions to open them at the event. The party boxes can include a cupcake, party favors and/or a DIY craft kit for all attendees to create together.
Another great idea is for guests to send gifts ahead of the event for the host to open while everyone watches.
The rules of the game may have changed, but the milestones that make life go on can't be stopped by a global pandemic. Here's to continued celebrations of all of life's most precious moments.
Have you celebrated a milestone event during the coronavirus lockdown? Tell us about it in the comments.