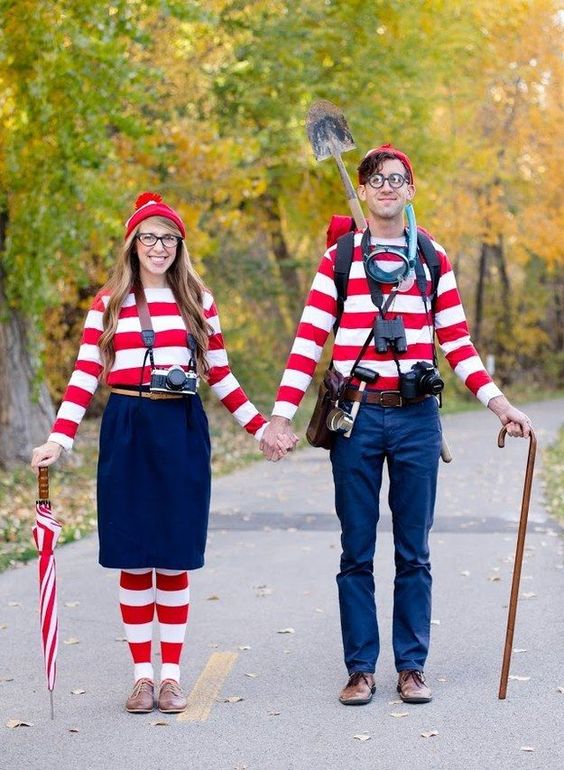 9 Last Minute DIY Halloween Costumes
Whether you are an over-loaded college student or a busy soccer mom, the holidays never fail to *creep* up on you – including Halloween. Costume shops can be heavily trafficked and also charge a pretty penny for a one-time outfit! But fear not! Here are 9 DIY costume ideas you can put together on a whim!
Operation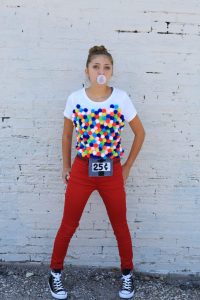 via cutegirlshairstyles.com
By gluing colorful pom pom balls to a white t-shirt, pairing it with some red jeans, and coloring a "25¢" sign to wear, you will end up with a pretty sweet costume!
Oh Deer!
Put most of your effort into the make-up by deeply contouring and highlighting your face into the shape of a deer! Add some white spots, a black nose, and some brown clothes and your friends will sure to be "fawn"ed of you!
Dalmatian
With some black paint (or felt if you don't want to permanently alter your clothes), add some spots to a white shirt and pants. Make a collar out of red ribbon, and ears with a head band and leftover black felt!
Popcorn
Dip some crumbled up pieces of paper in yellow paint and attach it to a shirt with pins or hot glue. Make stripes on a red skirt with tape and you will be good to go!
Emoji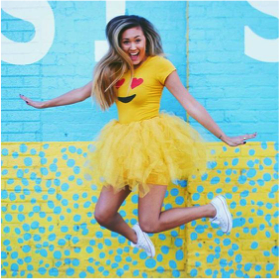 via Blupla.com
Choose your favorite emoji and copy it to a yellow shirt using paint! Add in a tulle skirt to add some pizzazz!
Rosie the Riveter
Tackle a cute and easy costume with this empowering gal! Embrace the red lipstick, roll up your sleeves, and tease your bangs around a cute bandana and you are sure to take a stand!
Where's Waldo?
With a red and white striped shirt, a beanie, and some jeans you are sure to be the center of a crowd!
Skeleton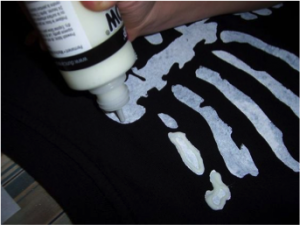 via instructables.com
If you are looking for the quickest costume to throw together, paint some bones onto a black t-shirt to become a spooky skeleton!
Snow White
Channel your inner princess by pairing a blue top with a yellow skirt! Tie your hair in a red ribbon and munch on a juicy apple to complete this look!
It's easy to become frantic when time is cutting close, but enjoy Halloween for the fun it is suppose to be and try out one of these easy last minute costume ideas! So grab your scissors and glue and get out there!