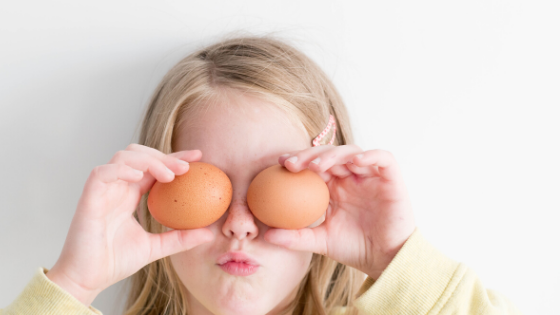 Home Economics 101 – Kid Friendly Recipes
With the unplanned extension of spring breaks across the nation, parents face a formidable challenge: how to keep their kids engaged in learning and participating in activities other than TV and phones.
One way we successfully accomplish this in our household is in the kitchen.  Bringing the family together to create recipes that we can cook together keeps the kids engaged.  Here are a few of our favorite kid-friendly recipes that we like to whip up.
Start your day with breakfast.  We enjoy a "hearty" breakfast and this Tater Tot Breakfast Casserole from simplyhappyfoodie.com is perfection.  I do a little prep work and cook the bacon and sausage and after that the kids can jump right in and assemble the casserole on their own.
For lunch, MidgetMomma has these quick and easy "kid-approved" English muffin pizzas.  One thing I love about this recipe is that the little's can be creative and build their pizza how they like it.
Snack time is the best time.  These easy no-bake cookie balls are seriously a must-try.  They are a fun "hands-on" snack for the kids to make and they are packed full of protein, helping to tide the kids over until dinnertime.
Dinner Time!  This spin on the shameless "canned" beefaroni by Cupcakes & Kale Chips is delicious.  With only 5 ingredients the kids can help whip this meal up in no time.  Click here for the recipe.
Homemade Dog Treats for the win.  Who can forget the sweet pups from enjoying a treat?  Check out these homemade dog treats from Mom On Timeout.
These are just a few recipes to try.  For more kid-approved recipes to try, jump over to my Pinterest Board "On The Kitchen Table".  Bon Appetit!