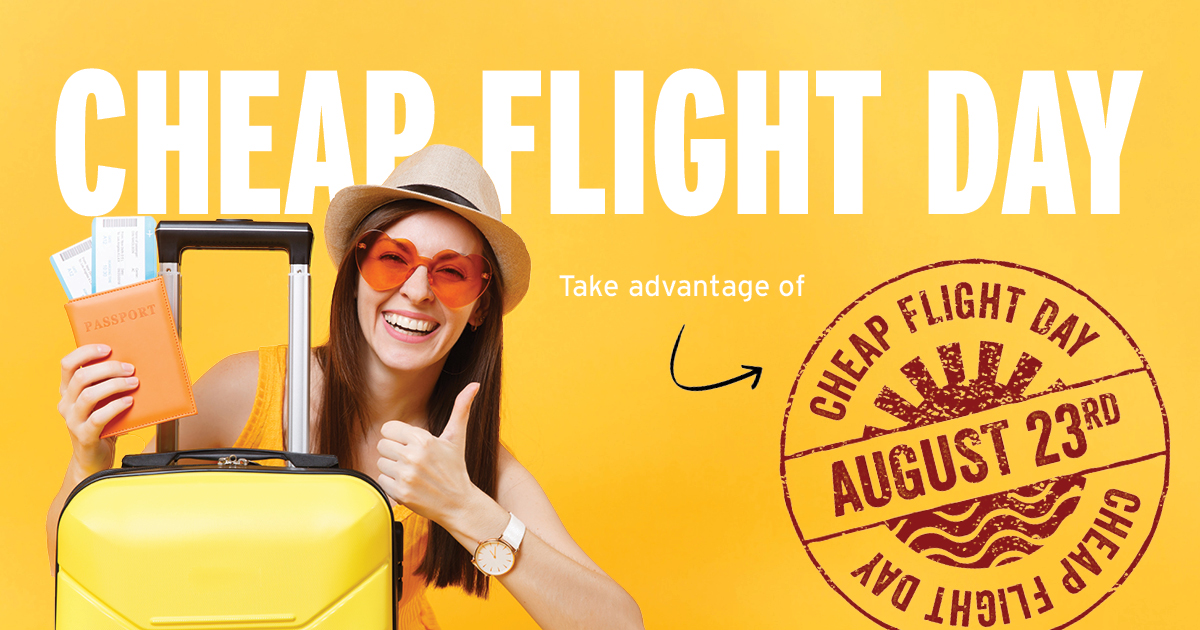 If you're planning a vacation, but trying to economize as much as possible, then you may want to wait until August 23 to take your flight.
The summer is a popular time for vacations and, therefore, the demand for flights is high. Once the school year begins, airfares drop. To encourage travelers during this off-peak season, airlines typically reduce their prices 10 to 30 percent for flights taken between August 23 through the first week of October.
For further savings, choose the right day of the week for your arrival and departure. The cheapest days to fly anytime of the year are Tuesday, Wednesdays, and Saturdays are good for international flights. The most expensive are Friday and, for domestic flights, Saturday.
For the best rate, always book at least 30 days before your planned departure date.