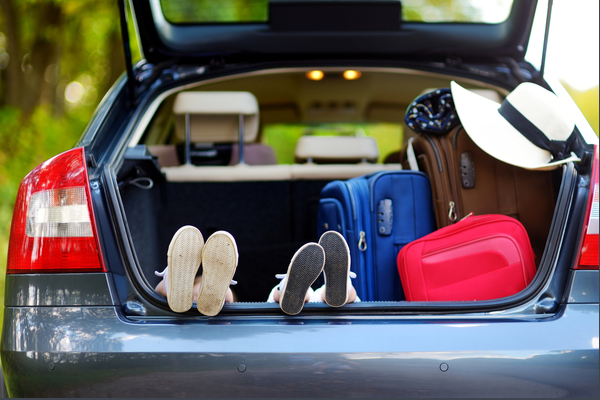 3 Tips to Keep Your Summer Vacation Within Budget
The temperature is starting to increase, it's lighter longer, and the school year has ended. This can only mean one thing — time for a break.
Soon, millions of Americans will be hitting the road for the annual road trip or kissing the clouds as they fly to a far-off destination. Whether you plan to travel near or far, it is time to talk about saving for a vacation while on vacation. These three tips will help you enjoy your vacation and avoid having a "financial hangover" when you return.
Dining In vs. Dining Out:  One of the many aspects of travel that I love, and one that creates great memories, is trying the local food. However, I don't have to try the local food every night. I also don't have to resort to fast food options either. As you plan your vacation, consider renting a condo or hotel room with a kitchen. Then spend your first evening shopping at the local grocery store. Spending a few dollars there and eating a few homemade meals will help save dollars. I'd also recommend packing a lunch to eat while you're out and about. Plan which meals you will be eating out and which meals you will prepare yourself, then stick to it.
Do Not Compare:  Social media is a great way to share pictures, celebrate, and connect with others. However, we see only what others want to post. We see our neighbor's smiles and laughter while on a Caribbean Cruise, but don't see the months of lost sleep and anxiety over a maxed-out credit card. Remember that vacations are not about how much you spent, but about the experiences and the people you spent them with. Stop comparing your vacation to your next-door neighbor's.
Avoid "Entitlement" Mentality:  It is easy for us to think, "I've worked hard all year and I DESERVE THIS." This attitude can lead to moments of stupid decision making that will completely derail a wonderful vacation. While it's true that everyone should take some time to rest and decompress, this does not "entitle" you to forgo a budget. What's the point of having an expensive vacation if it gives you a heart attack when you get the bill? Again, have a plan and stick to it.
Happy and safe travels to each of you!