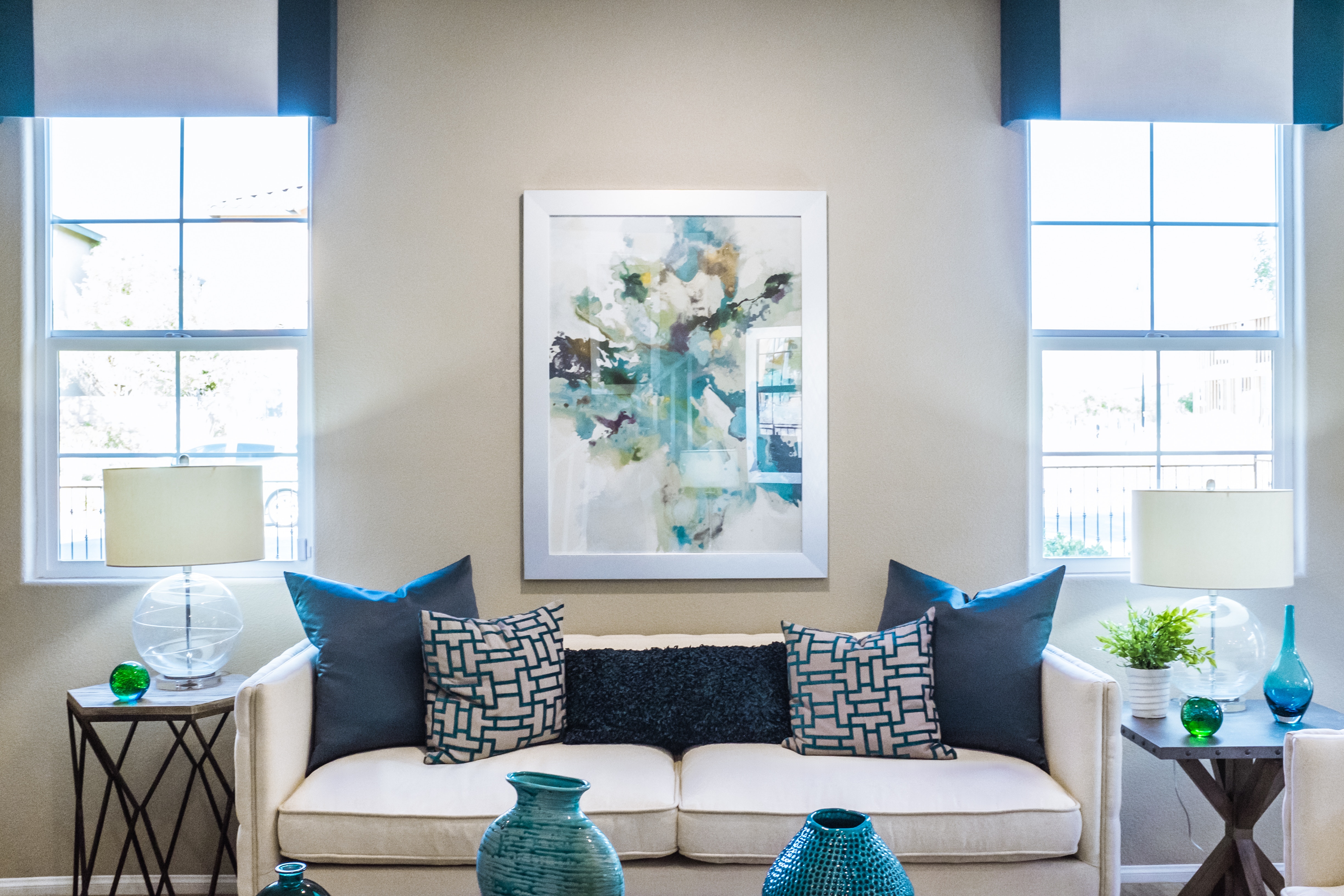 Budget Friendly Ideas to Update Your Space
The New Year is here and most of us are in need of a change. Whether you've outgrown your current décor or resolved to declutter and redecorate – chances are that a full-on home makeover is out of your budget. Worry not! I have 5 simple, easy-on-the-wallet ideas that'll breathe new life into your home. 
The first thing to consider is painting.  After a couple of years those walls start to look dull or we outgrow the bold accent wall we originally thought was a great idea.  Pick a light or neutral color that can grow with you and your space! Some hardware stores have paint that was leftover from other customers – at a discounted price.  Check to see if any of those colors will work and you'll be sure to save a few extra dollars.  

 

Updating your drawer's and cabinet's hardware is another quick and low cost project that can change the look of a room.  If you like your current handles and don't want to spend money on new ones, try giving them a facelift with a can of spray paint!
If you can actually afford to splurge (just a little), adding accents will be the most noticeable change when updating your space.  Start with a new pair of curtains for the windows.  Next, look for some fun, colorful pillows to toss on the couch, followed by a rug that will bring the room together.  

 

Another great way to refresh a room is to rearrange your furniture. Our eyes and minds grow accustomed to the way things are and we forget that a simple change can make a room feel brand new.  Look around your house for things that can be repurposed in other rooms. Maybe an old dresser can become a new TV stand or the kids' artwork can create a funky accent wall.

 

Lastly, try changing out those old photos in the picture frames with some of the more recent photos sitting in your iCloud.  I take pictures everyday and share them on social media but I always forget to take the time to print them out to enjoy them.  

 
With a spare afternoon, some creativity and a small amount of money you can revamp your space and make it come to life again. What are some of your tips for refreshing a space on a budget?