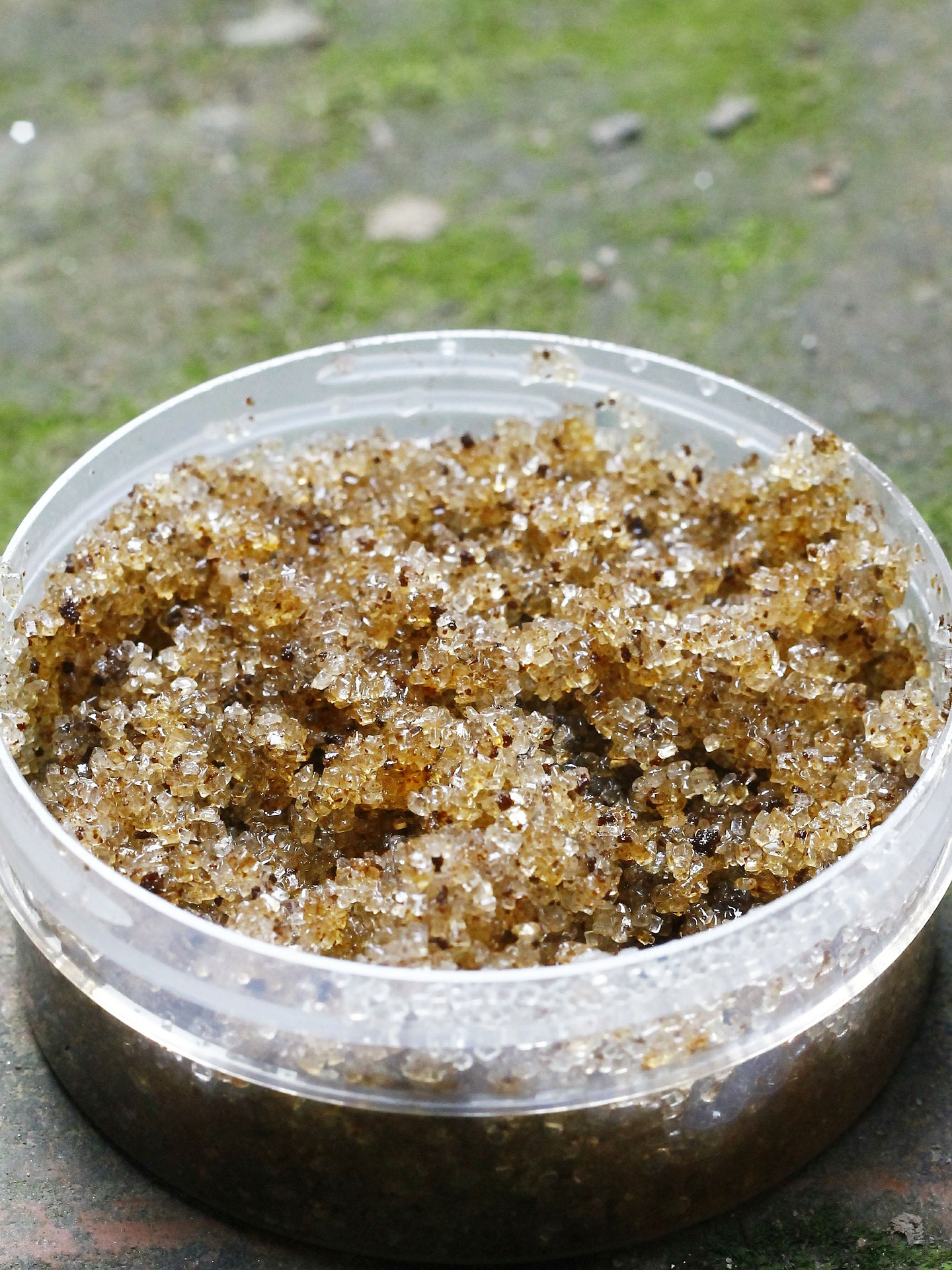 4 DIY Gift Ideas to Try This Holiday Season
Just one week until the big day! You don't want to leave anyone out and hurt their feelings, but what do you do when your budget is stretched thin and the clock is ticking?  This Christmas, get a little more personal and thoughtful by giving homemade gifts. Here are 4 [budget-friendly] gift ideas you can make at home:
Eucalyptus Sugar Scrub: Essential oils are everywhere right now – with a few ingredients you can make a gift that any beauty enthusiast would love. It's cold outside and our skin could use some love.  My favorite sugar scrub to beat the winter blues is a Eucalyptus Sugar Scrub. You'll need:
½ c. Extra fine granulated sugar

 

¼ c. coconut oil

 

8 drops of eucalyptus essential oil

 

2-3 drops of green food coloring (optional)

 

Small mason jars

 
To get started, mix sugar and coconut oil until blended well. Then add essential oil and food coloring.  Scoop the mixture into jars and tie with a bow.  With this simple recipe you can use different oils to fit the season and the recipient! If you love the idea but aren't sure about the sticky sugar idea, try a handmade soap or body butter!
Brownie Mug Recipe: Next on my list is a gift for loved ones with the sweet tooth.  Who doesn't love a quick personal serving of something gooey and oozing with chocolate? A personalized mug with a microwaveable recipe for a single serve brownie is the perfect gift.  All you need is a microwave safe mug, a sharpie and an oven. Here's the recipe:
4 tbs. Flour

 

4 tbs. Sugar

 

2 tbs. Cocoa

 

2 tbs. Oil

 

2 tbs. Water

 

⅓ tsp. Vanilla

 

Microwave for 1 minute

 
Write the recipe on the mug and allow to dry for 72 hours.  Put mug into a cold oven, set temperature to 425 degrees.  Bake for 1 hour, remove and allow to cool.  It's that simple!!  To add to this quick and simple gift you could add the first serving so they can enjoy right away.  There are so many desserts in a mug idea to fit anyone's appetite.  
DIY Rope Sign: What is better than a thoughtful personalized homemade gift? In my opinion, nothing compares to a gift that was careful thought out and made with you specifically in mind.  This rope sign will fit any home décor.  This gift is cool, inexpensive and easy to personalize for anyone on your list this year.  Here's what you'll need: 
Heavy twine or thin rope

 

Reclaimed wood

 

Pencil and paper to sketch

 

Chalk

 

Hot glue gun and glue sticks

 

Cordless drill

 

Miter saw or jigsaw

 
I found these easy to follow instructions at funkyjunkinteriors.net. 
Chicken Noodle Soup Mix in a Jar: Ever heard the saying "The way to a man's heart is through his stomach"?  Although it is true I believe anyone would love a delicious soup on a cold winter's day.  For this list I chose this chicken noodle soup mix I found that will leave the recipient begging for more.   
1 cup small pasta

 

1 cup dehydrated vegetable mix

 

2 1/2 Tbsp chicken bouillon

 

1/2 tsp ground black pepper

 

1/4 tsp thyme

 

1/8 tsp celery seeds

 

1/8 tsp garlic powder

 

1 Tbsp onion flakes

 

1/2 Tbsp parsley

 

1/2 Tbsp chives

 

1/8 tsp hot pepper flakes (optional)

 
In a pint size (500 ml) jar, layer pasta and dehydrated vegetables.  Blend remainder of ingredients in small bowl.  Pour herbs and spices on top of final layer.  Seal jar.  Decorate, label and include cooking directions:
Combine entire contents with 8 cups water in large soup pot.

 

Bring to boil.

 

Cover, reduce heat and simmer for 20 minutes.

 

Stir in 3 cups diced, cooked chicken and simmer an additional 5 minutes.

 

Makes 8 cups

 

Yield fills a pint (500 ml) jar, Makes 8 cups of soup

 
These ideas may not fit everyone's style or crafting abilities but I do hope that they inspired you to save money and come up with the perfect gift for the loved ones in your life! What are some of your favorite DIY gifts?