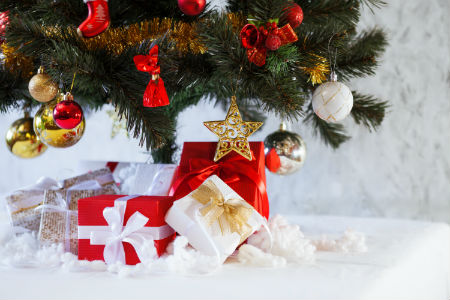 How to Save During Christmas This Year
Thanksgiving and Black Friday/Cyber Monday can always give my accounts a pretty big hit. Luckily I prepped for it but that doesn't mean the hit isn't there. So after that shopping extravaganza, I'm still looking for ways to save for rest of the year and season, especially for Christmas! Here are a couple ways I'm going to save this year.
DIY presents — The most common, of course, is the presents. With big families and close friends, it can be easy for the cost of presents to add up quickly. The natural solution is to make DIY presents! One popular item is food in a jar. Mason jars go for $1 each or less at the store. I'll just drop some snacks or ingredients in for an easy present. Another common DIY gift (with many people, I feel) are knitting sweaters, scarfs, mittens, and all sorts of things. These are great because the recipient can use it for the cold weather!
Charity — Another thing I think about is how Black Friday/Cyber Monday was really just shopping for us anyways. Something I wanted to try this year was donating to charity on the recipient's behalf. It's a great gift especially for those people in my life who don't want or need anything because we're giving to someone IN need!
Volunteer — Giving money to charity can also add up quick. So since time is money, donating time to volunteer can really help out as well. During this season and the holidays, when soup kitchens and many other places see an increase in visitors, they need volunteers more than ever. Volunteering is a great way to help out the community and really give to someone who needs it.
Home cooked meal — Another thing is since we have family coming in from all over plus college kids coming home and all sorts of travelers, many of the now out-of-towners have expressed just how much a huge home cooked meal can mean to them. Since I just did it for Thanksgiving, I know I can do it for Christmas too. That way all my family and friends can benefit from one big project and meal!
What are some ways you save during Christmas?