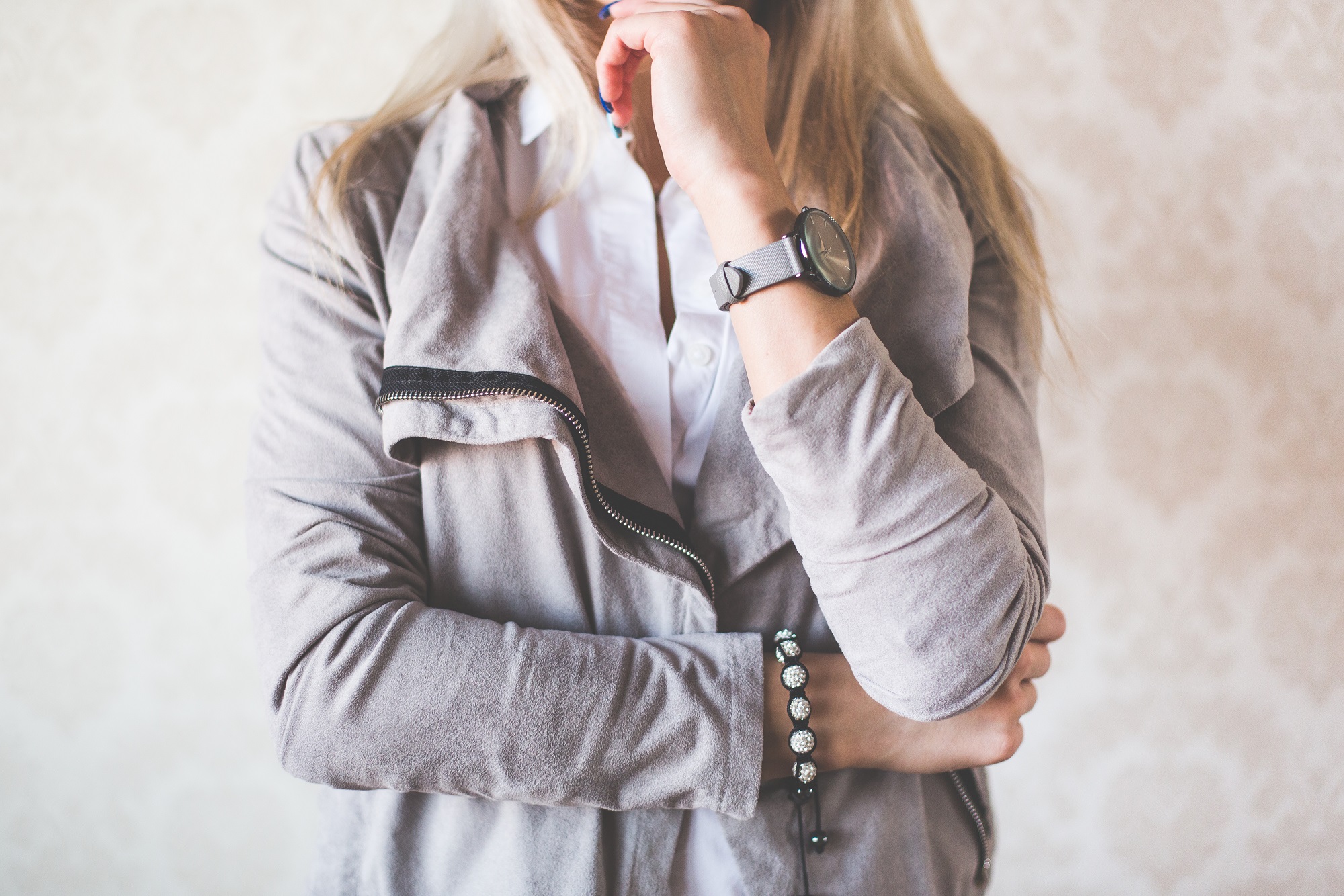 Updating Your Fall Wardrobe – On a Budget
I don't know about you, but I am ready for fall. Cooler weather, pumpkin spiced lattes and of course, my favorite: boots and sweaters and scarves, OH MY! As ladies, we would all love to go splurge on a new wardrobe every time the seasons change, that's not exactly ideal for our budgets. Pick your priority when it comes to fashion, and follow these guidelines.
Wardrobe Staples: We have all experienced the feeling of walking into our closets and "having nothing to wear." With wardrobe staples you will never be less likely to have that feeling again. So here's what you need: a little black dress, white blouse, neutral cardigan, knee length skirt, black dress pants, a good pair of jeans, a solid color tee shirt, a versatile jacket, a neutral pair of heels (black, brown, nude), boots, a pair of dress flats, causal flats, and a basic handbag. With these quality pieces in stock, you can update your wardrobe by looking for deals on trendier pieces.
Mix & Match: If you are anything like me, you find yourself settling into your comfort zone. Don't be afraid to mix and match your go-to pieces, and styles to create "new" outfits. Mixing patterns is in right now. Accent that polka-dot blouse with some leopard print flats. Pair your white blouse with a striped scarf. If patterns and bold prints aren't your personal style, it's ok to purchase items within the same color palettes. Building a wardrobe around one or two color families can help you figure out what to buy and avoid. Keep your current wardrobe in mind when shopping; don't buy anything that won't go with at least two other items you currently own and wear.
Don't Be Lured by a Sale: I am not the only one who has fallen victim of the "sale" alerts and impulse items by the register. Retailers use words like "sale" and "bargain" to persuade shoppers to load up their carts with more than what they intended. Keep your budget in mind and a list handy when shopping so you don't end up spending in excess on non-essential items.
Vintage and Consignment: Fashion and trends cycle. Hit your local thrift store or consignment shop for hard to find vintage pieces as well as name brands. While you're at it, clean out your closet and sell the pieces you don't wear to a consignment shop to earn a few bucks back to spend on your new wardrobe. Gather a group of friends and have a clothes swap. Exchanging clothes and accessories livens up your closet, and your friend's.
Splurge on Accessories: Accessorize to make Fashionistas envious. Scarves, or a statement necklace, are great ways to change an outfit from drab to FAB. If you find yourself on a tight budget, and can afford it, I suggest spending a little more on accessories; it creates a different look out of what you already own. Recreate your jewelry. Take a long necklace and double it up, tie a pretty ribbon on one end and you have now created a new, chunkier version of your old necklace. If you have an old purse or handbag you don't carry anymore, take it down to the nearest bag repair shop and turn a shoulder bag into a cross-body. You now have a new purse at little expense.
Shop Out of Season: Now, I'm not saying to load up on tank-tops and shorts as summer is ending but look for pieces that can cross over to the colder seasons. Retailers are practically giving clothes away as each season changes to make room for the next season's apparel. August is perfect time to hit summer clearance racks, and September and October are when fall sales start.
What to buy when updating your wardrobe for a new season depends on your budget. There's no need to break the bank when shopping for the changing seasons and cooler weather. Stock your closet with the wardrobe staples and accessorize your way into winter. What are some of your favorite ways to update your wardrobe in a financially savvy fashion?