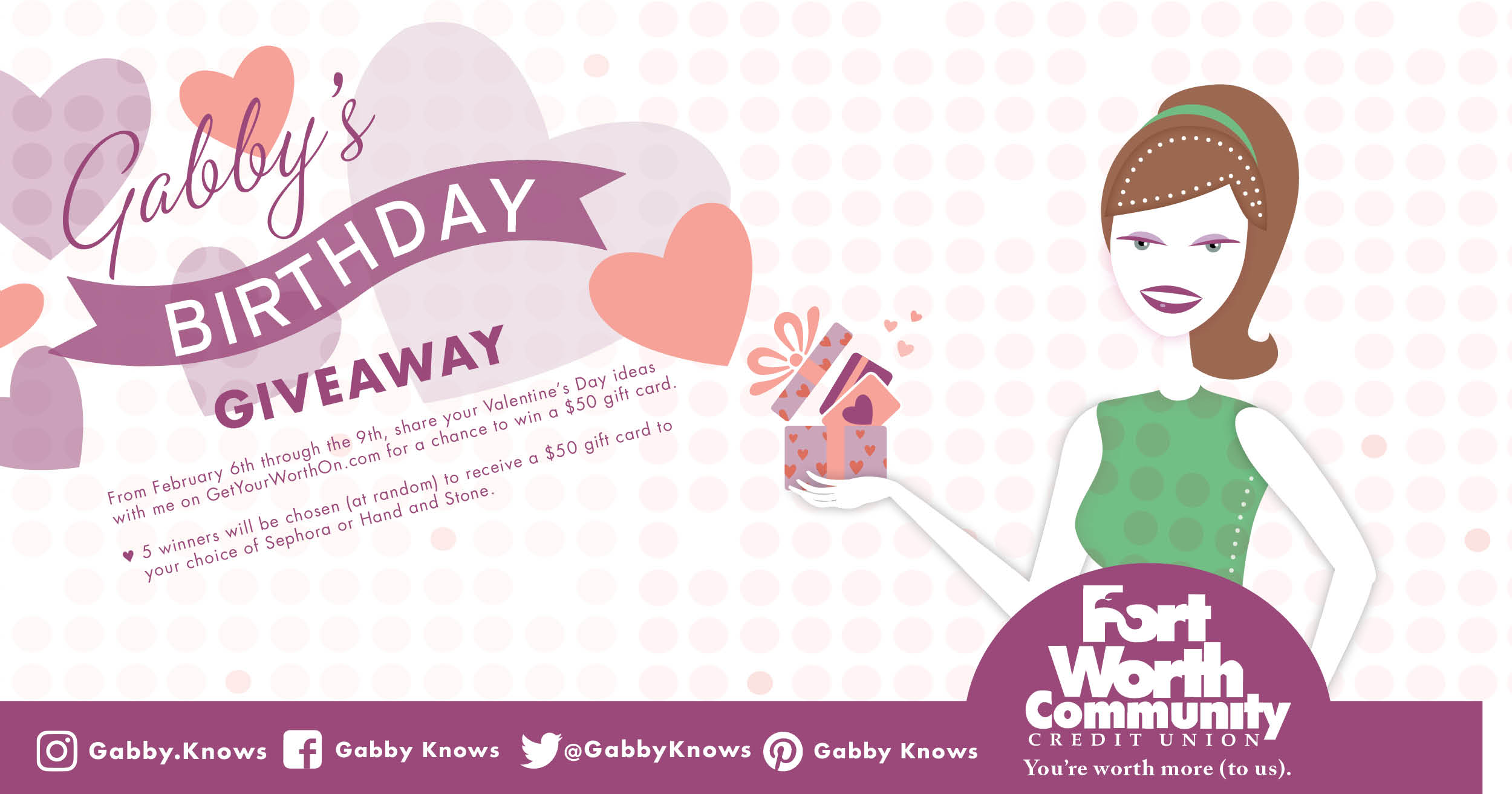 Gabby's Birthday Giveaway!
In celebration of my birthday (and Valentine's Day), I'm hosting a contest right here on my blog!
All you have to do is share your Valentine's Day tips and tricks in the comments below from Tuesday, February 6th through Friday, February 9th!
5 lucky winners will be selected to win a $50 gift card to your choice of Sephora or Hand and Stone!
How do you decorate (at home or at work) for Valentine's Day while still managing to stay in budget?
What's your go-to recipe for Valentine's Day? Do you make a fancy dinner or cookies and cupcakes?
What are some budget-friendly ways to treat your loved one on Valentine's Day?
Leave your answers to any of these questions in the comments below. If you have other tips or tricks – I'd love to hear them!
Winners will be notified on Friday, February 9th, 2018.