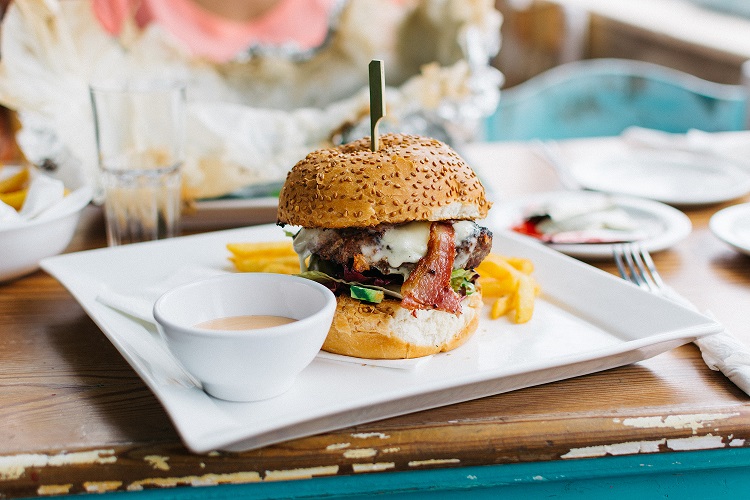 Today is/was your final day to file your taxes… I know, I know. It's stressful. Whether you had to call a previous employer to track down a W2 or crunch numbers to pay back what you owe, I think it's safe to say we're all glad it's over with. And I do mean all of us – Several restaurants and retailers are offering a deal or freebie of some kind on this #TaxDay2016. You know, so you don't have to part with that refund so soon…
Here are a few that I know of:
Arby's: Get two Arby's Gyros for $6 until the end of the April.
Boston Market: This Tax Day, Boston Market will offer a half chicken Individual Meal with two sides and cornbread, plus a regular beverage and a cookie for just $10.40 on April 18 only. Offer valid only at participating restaurants.
Buca di Beppo: Craving a little Italian? Save 18% off your meal at Buca di Beppo through April 18 when you use their Tax Day coupon available online.
Chili's: IRS got you stressed? Happy hour on Tax Day will be a little bit happier at participating Chili's restaurants. They're offering $5 Presidente Margaritas to take the edge off dealing with Uncle Sam.
Coffee deals: Need a pick me up after dealing with the IRS? Participating McDonald's in Arizona, Vermont, Colorado and Wyoming are offering tired taxpayers a free small coffee today. Don't feel like getting out of the house? Caribou Coffee is offering free shipping of orders over $50 online.
Great American Cookie: Stop by a participating Great American Cookie location on April 18 for a free sugar cookie. No purchase is necessary but unlike Ben & Jerry's free cone giveaway, there is a limit of one cookie per customer.
Hard Rock Café: Get a free Local Legendary Burger at participating restaurant locations—but only if you get onstage and sing for it. Not willing to get out there for a free burger? The burger is regularly $17.95.
McDonald's: McDonald's is offering Tax Day deals on a location-by-location basis, so the offer may vary. In the past, participating locations offered a rock-bottom burger deal– buy one Big Mac or Quarter Pounder at the regular price, get a second sandwich for just a few cents!
Outback Steakhouse: Participating locations of Outback Steakhouse can take 15% off the check (excluding alcohol, applicable taxes, and gratuity) through April 18. Valid at lunch or dinner for curbside take-away or those dining in. You'll need a coupon for the offer, so check Outback's website.
Red Robin: This is a Tuesday special (more exclusively towards students, but still for everyone else). On April 19, get a Ramen burger and bottomless fries for just $0.22 if you're one of the first 22 students in the door with a valid student ID. Everyone else gets to enjoy a $2.22 discount. No coupon required.
Schlotzsky's: Schlotzsky's will be giving away free "Original" subs today. To get your free sub, all you have to do is buy a 32 oz. drink and a bag of chips on April 18.
Tony Roma's: Looking to end your Tax Day with something sweet? Tony Roma's is offering taxpayers a free coupon for a slice of Red Velvet Cake on April 18. Offer valid through April 29.
http://www.foxnews.com/leisure/2016/04/18/12-terrific-deals-and-freebies-for-tax-day-2016/
When in doubt, just ask! No shame in calling up your favorite retailer or restaurant to ask about sales! Did I miss some? Leave them in the comments, the more the merrier!
P.S. Are you still debating what to do with your beloved tax return? Check out this blog on Getting the Most Out of Your tax Refund!