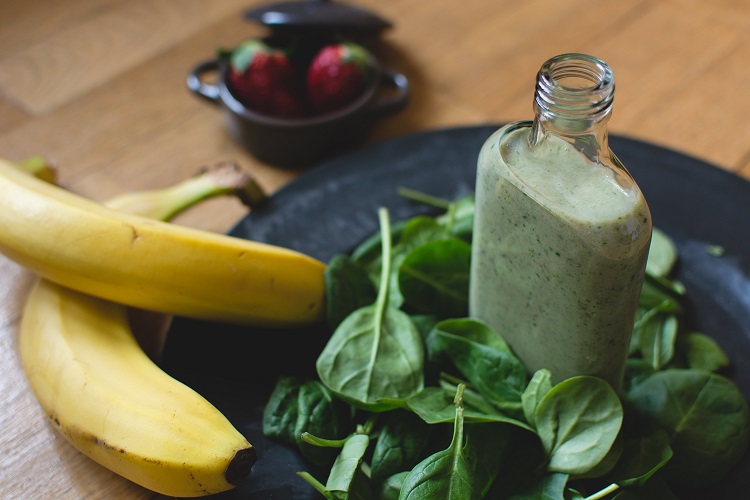 Avocado-Banana Smoothie Recipe
I'll be the first to admit that the first time I saw someone drinking a green smoothie, all I could think was, "Yuck! Who in their right mind would drink that? It's GREEN! Smoothies are supposed to be pink and orange and purple! Not GREEN. Vegetables are green."
But, I finally caved. I decided to give it a try. I saw enough Pinterest recipes and Instagram photos that I gave in to the green smoothie madness. And guess what? I. Can't. Get. Enough. This particular recipe is thick and creamy with the added sweetness of a banana and vanilla almond milk – Yum! Plus, it's only 256 calories per serving! (If that's not an excuse to have more than one, I don't know what is!)
Here's my Go-To recipe for the perfect Avocado Banana Breakfast smoothie:
Ingredients:
1 avocado

1 banana

2 cups sweetened vanilla almond milk

1 cup spinach
Directions:
Peel and cut a banana into thin slices.

Freeze banana slices overnight. This helps give your smoothie that

almost

frozen texture. (

If you forget or don't have time to freeze the banana, just add ice before blending so the smoothie is cold.)

Combine all of these ingredients in the blender and blend until the spinach is finely blended up.
This recipe makes 2 servings. I've mixed the recipe up a little, swapping almond milk for vanilla greek yogurt. Adding a tablespoon of honey or stevia for added sweetness. What are some of your favorite smoothie recipes?