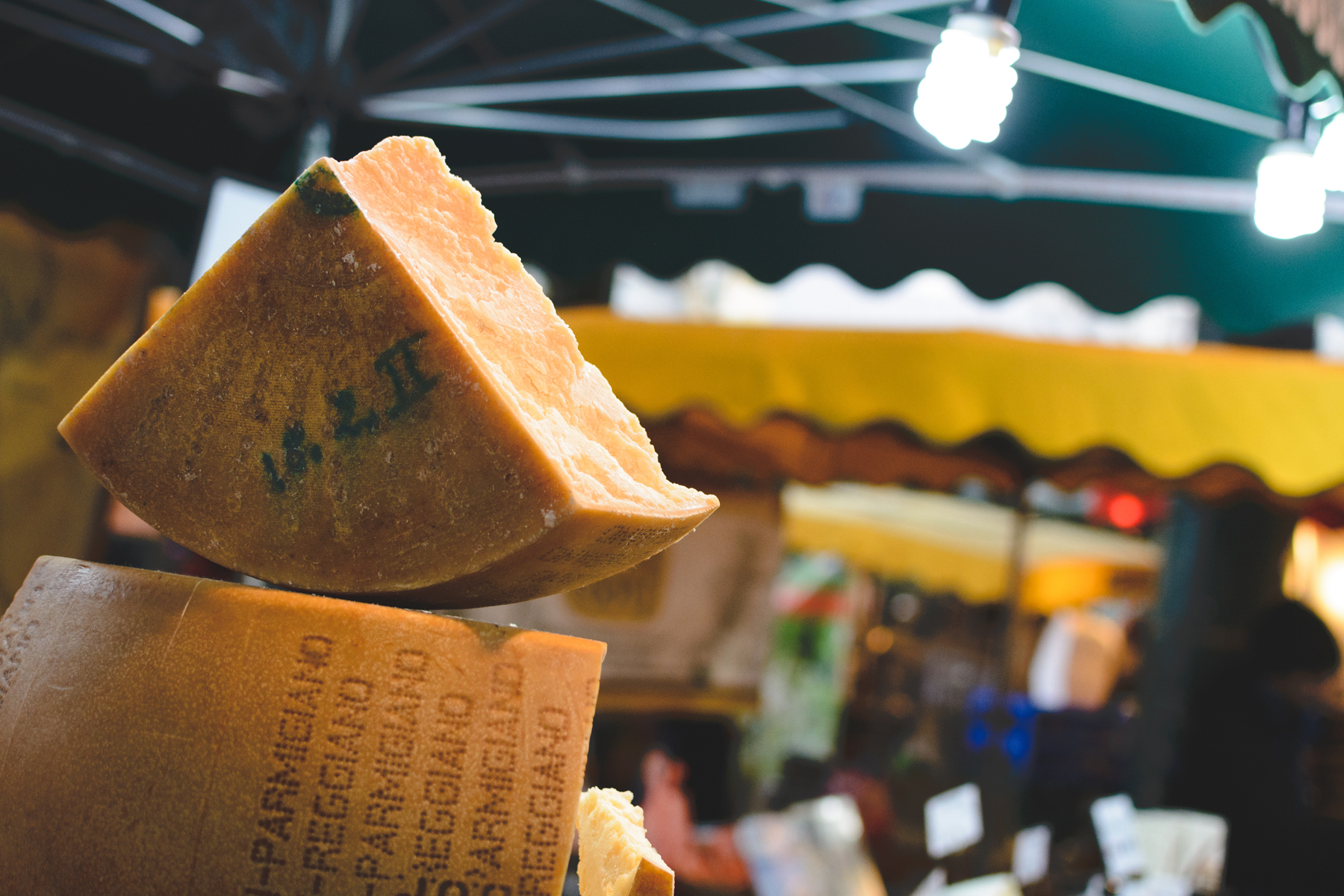 National Cheese Lover's Day: Better than Cheddar
I know the holidays are over as quickly as they came, but there's one more special day close to my heart: National Cheese Lovers' Day (January 20th, mark your calendars, people!). When I was a little girl, I formed a habit of sneaking into the kitchen to steal a piece of cheddar from the fridge. Now that I'm grown, it has come full circle with my little ones constantly wanting pieces of the delicious snack.
Don't get me wrong, I will always have a place in my fridge and on my cheese board for cheddar, but lady friends, I have to tell you: There are cheeses that are better than cheddar! Here are a couple of my go-to combinations to enjoy the dairy-treat.
Grown-Up Grilled Cheese: This staple does not have to be just white bread with a slice of processed American cheese—get cheesy. Just about any cheese can get grilled. For example, Grilled Cheese with Bacon and Cheese Curds. (For the novice cheese lovers out there, cheese curds are simply small chunks of freshly made cheese that aren't pressed into any specific shape.) Curds are incredibly moist—a good match for a toasted sandwich.
Ingredients and How to Make Four Grilled Cheeses:
Thickly sliced sharp cheddar (Tillamook Brand out of Oregon is delicious)
3 ounces of cheddar cheese curds (about 1 cup) (available at specialty food stores)
White Sandwich bread
2 tablespoons of unsalted, softened butter
Cooked Bacon
Spicy Mayonnaise
Salt, Pepper, Onion powder (to taste)
Griddle—or the old school grilled cheese method: a skillet
In one skillet, cook the bacon to your desired level of crisp. Be sure to drain the grease using paper towels.
Next, using the griddle, butter the bread on the outside, and spread the spicy mayo on the inside. Add salt, pepper, and onion powder to taste, add a slice (or two) of the sliced sharp cheddar, a thick layer of cheese curds, and a couple slices of cooked bacon. Top your creation off with the other slice of buttered bread (with spicy mayo on the inner side).
Griddle on moderate heat for about four minutes until it's crispy. *Warning: high risk of ooey-gooey cheese overflowing from the sides* Cut in half and enjoy your new addiction.
Goat Cheese Scrambled Eggs: A true cheese lover adds cheese at every turn. This is the easiest way to modify this dish in honor of this special day.
Ingredients and How to Make Goat Cheese Scrambled Eggs:
Eggs—two eggs per person
A block of fresh goat cheese
A skillet
Salt, Pepper, red pepper flakes (to taste)
Make your scrambled eggs however you make them on a normal day. I like to add a few dashes of red pepper flakes for a pop of color and flavor.
When your eggs are done cooking, plate them for each person who is eating and add a dollop of goat cheese while it's piping hot. Don't be shy—the bigger the chunks of goat cheese, the better. The heat from the eggs is the perfect amount to partially melt this already soft cheese.
(For an added bonus in flavor profile, eat the eggs with a side of fresh blueberries—blueberries and goat cheese are perfect partners.) 
Remember: stay in budget when celebrating National Cheese Lovers Day. It is so easy to get excited by the various mounds of cheese available at a specialty store. Keep your long term goals in mind—simply getting a new cheese, with a fresh sleeve of fancy crackers, is a fabulous way to celebrate the gifts from cheesemakers. As always, share your favorite cheesy dishes, and stay savvy!