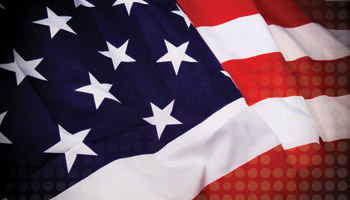 Cold Treats for a Relaxing Memorial Day
Happy Memorial Day! Memorial Day is a day of remembering the service men and women who have made sacrifices for our country — and we are forever thankful for them. This is also a great holiday weekend to spend with friends and family relaxing and of course eating.
Below are some of my favorite cold treats for this time of year.
Ice Cream Soda
Preparation: 5 minutes; 4 servings
8 scoops ice cream
4 tbsp heavy cream
4 cups (1 liter) cream or plain soda
Fresh raspberries to garnish (or your favorite berries)
Place 2 scoops ice cream in each glass.  Spoon 1 tbsp of cream over ice cream.  Pour in the soda and top with raspberries.
Banana Split
Preparation: 10 minutes; 2 servings
2 ripe bananas
2 scoops each of vanilla, chocolate, and strawberry ice cream
½ cup whipping cream, whipped and chilled
1/3 cup chopped pecan nuts
2 maraschino cherries, drained
Bottle of chocolate syrup
Bottle of butterscotch syrup
1. Soften the three ice creams to room temperature.  Peel the bananas and split each one in half along its length.  Lay the 2 halves in each dish, forming a V-shape.  Arrange a scoop of each ice cream along each split banana.  Pour a little of both syrups over the ice creams.
2. Spoon some whipped cream over the ice creams and sprinkle with chopped pecans, and top with a cherry (or two…or three!)
Strawberry Dessert
Preparation: 20 minutes; 9-12 servings
2 cups graham cracker crumbs
¼ cup granulated sugar
1/3 cup butter, melted
2 packages (8 ounces each) cream cheese, softened
1 cup powdered sugar
2 containers (6 ounces each) lemon-flavored yogurt
3 pints strawberries, sliced
1 container (12 ounces) frozen whipped topping, thawed
1. Combine cracker crumbs, granulated sugar and butter in medium bowl; mix well.  Press into bottom of a 13×9-inch baking dish.
2. Beat cream cheese and powdered sugar in medium bowl with electric mixer at medium speed for 1 minute. Beat in yogurt until blended.  Pour mixture over crust.  Arrange strawberries on cream cheese mixture. Spread whipped topping over strawberries.  Chill at least 4 hours or overnight before serving.
Berry Lemonade Coolers
Preparation: 5 minutes; 2 quarts or 8 8-ounce servings  (By the way, the cost per serving these is approximately 6 cents!)
1 cup (6 scoops) powdered lemonade
6 cups cold water, divided
1 package (12 ounces) frozen strawberries (or whichever berry of your choice), not thawed
Add drink mix to blender container. Add 3 cups water and berries; blend until smooth.  Pour into large pitcher and stir in remaining water. Serve immediately.
Orange Julius
Preparation: less than 5 minutes; serving size unavailable
½ can (16 ounces) frozen orange juice
½ cup milk
½ cup water
¼ cup sugar
½ tsp. vanilla
5-6 ice cubes
Combine all ingredients in blender container. Cover and blend until smooth, about 30 seconds.  Serve immediately.
Enjoy!