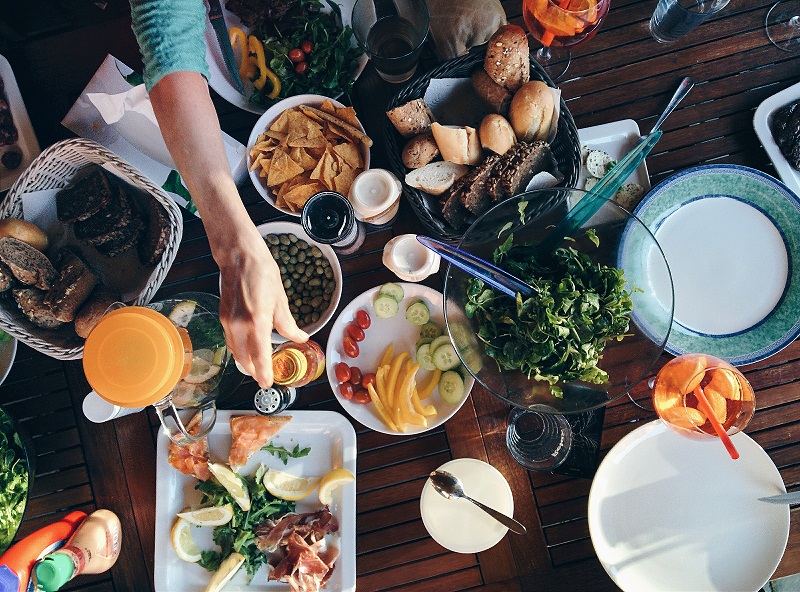 4 Snacks That Are Super Bowl Worthy
The Super Bowl is right around the corner, y'all. Seriously, its two days away. Chances are you're either hosting a party, or you were invited to one. Either way, you might find yourself wondering what kind of snacks you can make for such an event… Worry no more! I've put together a few of my favorite Super Bowl worthy recipes just for you! Enjoy!
Bacon Wrapped Jalapeños
These are definitely one of my favorite snacks.
Ingredients:
Jalapenos

Cream cheese, softened

Bacon
Directions:
Preheat oven 375 degrees.

Cut jalapenos in half, long ways, and seed them.

Fill the halves with softened cream cheese.

Wrap the jalapenos in cooked bacon.

Bake 25 minutes or until bacon is crispy.

Serve warm.
Bacon Thingy's (Loaded Bacon Wrapped Jalapenos)
I recently tried to recreate these. I first had them at a craft bar called Drunken Donkey. They're basically Bacon Wrapped Jalapenos x10!
Ingredients:
Jalapeno peppers

Cream cheese

Chicken, cooked and shredded, lightly seasoned

Bacon slices

Frank's Red Hot sauce
Directions:
Start with Jalapeno halves again, only this time, mix shredded chicken in with cream cheese.

Stuff your jalapeno halves.

Wrap them in bacon.

Bake at 375 degrees for about 25 minutes or until the bacon is crispy.

Drizzle with Frank's Red Hot sauce.

Try not to fall to pieces when you taste them.
Quesadillas
The beauty in quesadillas is that you can mix them up! Cheddar, pepperjack, mozzarella. Spinach, mushrooms, jalapenos. The possibilities are endless.
Ingredients:
Cheese: Cheddar, provolone, pepperjack. Pick your favorite!

Tortillas.

Cooked meat: I like ground beef or shredding up a rotisserie chicken. You can also grill your own chicken or steak meat.

Veggies: Go crazy!
Directions:
Layer a tortilla with cheese of your choice. I like pepperjack.

Add your meat/veggies. I like shredded chicken with spinach and mushrooms.

Set the tortilla in a skillet on medium heat, layer another tortilla on top.

Press down on top of the tortilla, flipping it over every few minutes until cheese is melted.

Once the cheese is melted, let it cool. Then slice it into triangles with a pizza cutter!
Nachos
A Super Bowl staple. You can't throw a party without nachos. I try to designate a nacho making area. My cheese sauce is Velveeta cheese, melted in a crockpot with a can of Rotel.
I'll set the crockpot on a table with tortilla chips and all the fixin's:
Jalapenos, fresh and pickled.

Ground beef, cooked and seasoned.

Pico de gallo

Guacamole

Sour cream
The list goes on and on and on…
What are some of your Go-To Super Bowl snacks?