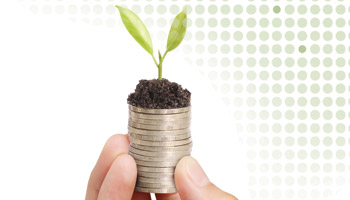 Earth Day was established in 1970 to raise awareness about air and water pollution; we continue this conservation today through recycling and cleaning up our communities. In honor of Earth day, this week is all about being ecofriendly and what better way to do that then to go outside?
Trash Clean-up. A simple and fun way to get your family involved is to pick up trash in your neighborhood or a local park. Turn it into a scavenger hunt, this will teach your children the importance of giving back and keeping our environment clean all while enjoying the great outdoors!
Tip: Reuse old grocery bags to collect trash.
Green Thumb. Planting a vegetable or herb garden in your yard is a great way to teach your family to cook with fresh ingredients (why buy it if you can grow it?). Plus your kids will have fun picking the ingredients and learning to cook with them.
Tip: If you don't have enough space for a garden, use window boxes or pots to place outside or in a kitchen window.
Go for a Bike Ride. Instead of hopping in the car, ride your bike or walk if your destination is close enough. This reduces harmful emissions and is great exercise!
Looking for more tips? Head over to Earth Day Texas at Fair Park from April 24-26 for a free, family friendly festival devoted to environmental awareness.