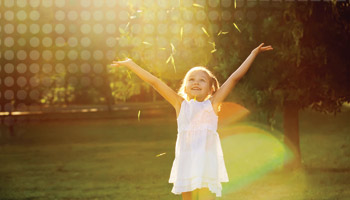 With the skies clearing up and the sun finally coming out, it's time for some May Festivities. Fort Worth has a plethora of things to do for all age groups to partake in. Listed below are just a few things that are going on this month.
BRIT, Botanical Research Institute of Texas, hosts First Saturdays from April to October which features a Farmers Market, exhibit tours, and fun activities for the kids! Check it out May 2nd from 8a.m. -12p.m.
Mayfest is the time where you can enjoy a variety of music from pop to bluegrass. The festival starts April 30th  and goes through May 3rd. Interested in volunteering? You can find out more information here.
Interested in Tex-Mex music? Sunday May 3rd Billy Bob's Texas will be hosting Cinco de Mayo in the Fort Worth Stockyards featuring Little Joe y La Familia, Emilio Navaira, and David Lee Garza y Los Musicales. Tickets are $20.00 and the gates open at 1:00pm. There is also a free outdoor stage with even more great Latin artists. Need the kids to exert some of that pent up energy? Rodeo Plaza has a rock climbing wall!
How about a theatric adventure? The Fort Worth Opera Festival is going on from now until May 10th featuring La Traviata, Dogs Days of Summer, and Hamlet. Also through May 10th you'll get the chance to enjoy the classic, The Wizard of Oz at Casa Mañana Theater. Don't miss out on the drama!
Come celebrate our Prairie History at BRIT's Prairie Day Festival on May 16th  from 9a.m. — 1p.m., admission is free.
May 8th from 7p.m.-10p.m. Fort Worth South, Inc. is hosting Friday on the Green, a monthly concert series in its seventh year that features local bands, restaurants, and food trucks. Bring blankets and chairs and get ready for a good time!
Speaking of green, the 2015 Crowne Plaza Invitational at Colonial will be hosting the PGA golf tournament from May 18th through May 24th.
Starting May 23rd you and your family can watch the Summer Gunfight Shows with The Legends of Texas at Stockyards Station.
Check out the Fort Worth website for more upcoming events. Anything else going on? Please share in the comments below!