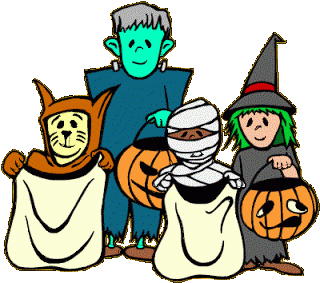 3 Easy Halloween Family Costume Ideas
Halloween is coming up quick, just three weeks! My family is mixed on this holiday. Half of us love the candy aspect of it and the other half are terrified of all scary things! Me? I'm divided. I love decorating and the treats but I am also a chicken… Maybe that will be my costume this year. Ha! Anyways, I know deciding a costume for you and/or the whole family can be one of the most difficult things so I wanted to share with you what my family and I are doing, whether it's for Halloween parties or the actual night of trick-or-treating!
Despicable Me: My family and I are obsessed with these movies and the minions so these are probably going to be our costumes. This also allows for any friends who might want to join our group. The more, the merrier! For Gru, one of us will just wear all gray clothes and then use a cone as the nose. Agnes will be wearing denim overalls over a yellow and gray striped shirt with white tennis shoes. We'll also tie her hair up like in the movie and have her carry a (smaller version) unicorn! The rest of us will probably be minions which will be an easy yellow shirt and variety of blue jeans and overalls with goggles on our heads as eyes.
American Heroes: This can be a huge variety of costumes for the whole family including but not limited to an air force pilot, sailor, army man, etc. I would search Pinterest for inspiration for clothes and any accessories that you might need.
Mummies: As a last resort and back-up, I always have mummies as an option because they are easy, cheap, and quick. All we'll need is white clothes and some toilet paper or white cloth (scarves, towels, rags). Put on the clothes and go crazy with draping the paper and cloths!
What do you and/or your family plan on dressing up as for Halloween?