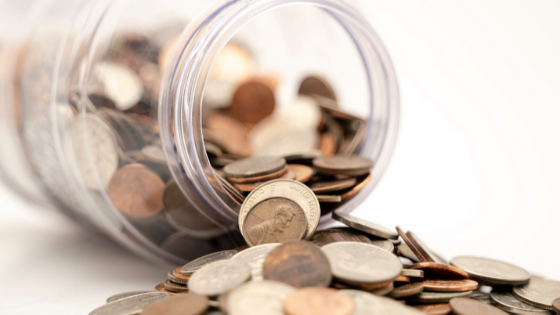 Navigating Through Emergency Funds
As we continue to tread through these uncharted waters that have financially impacted many Americans, I felt it important to discuss emergency funds.  One question that I have had come to mind is "what expenses should be dealt with through my emergency fund during this time?"  I have broken my expenses down into three categories to help me determine when I should tap into my emergency fund.
Expense Type #1: Known unknowns
"Known unknowns" are situations that we can partially anticipate—so this is the type of expense that should not be dealt with by an emergency fund. These situations are on our radar (known), even if we don't know exactly when they will happen (unknown). For example, if you own a vehicle, you know that at some point it will need repairs, just like you know that your home will eventually need a new furnace or that your pet will eventually need a visit to the vet.
A good budgeting exercise is to make a list of all the known unknown expenses you can think of. Then compare the list to your budget and see if there are any categories you're not currently saving for. Odds are that there are probably a few areas your current budget doesn't cover, so you'll want to adjust it to include these additional categories.
Expense Type #2: Unknown unknowns
"Unknown unknowns", which are the types of expenses that emergency funds are truly designed for, are situations that take us completely by surprise, such as what we are experiencing today. We don't know when they will happen, how much they'll cost or even what they will be until they've happened. During times like these, the knowledge that you have an emergency fund to cover additional expenses will undoubtedly help to ease a stressful situation.
Expense Type #3: Underestimated known unknowns
Although your emergency fund is not intended to cover known unknowns, if one of those situations has spiraled into a bigger-than-expected expense, that is something your emergency fund would be able to cover. For example, although you have a budget for regular vet visits, you discover that your beloved pet needs surgery, which will cost $2,000. Or you might have savings to cover your car insurance deductible, but it takes three months longer than expected to receive reimbursement from the insurance company. In these situations, it makes sense to dip into your emergency fund to cover an underestimated known unknown.
By categorizing my expenses I can easily determine if tapping into my emergency fund is necessary. Please note that every situation is different and that while these tips may serve as a road map, there are always exceptions.  Lastly, if you haven't started an emergency fund, it is never too late to do that.  Start by setting mini goals.  If you set aside just $20 a week, in a year's time you will have saved $1,040.  In any case, your emergency fund is about your peace of mind.  Design it and use it to fit your specific needs.