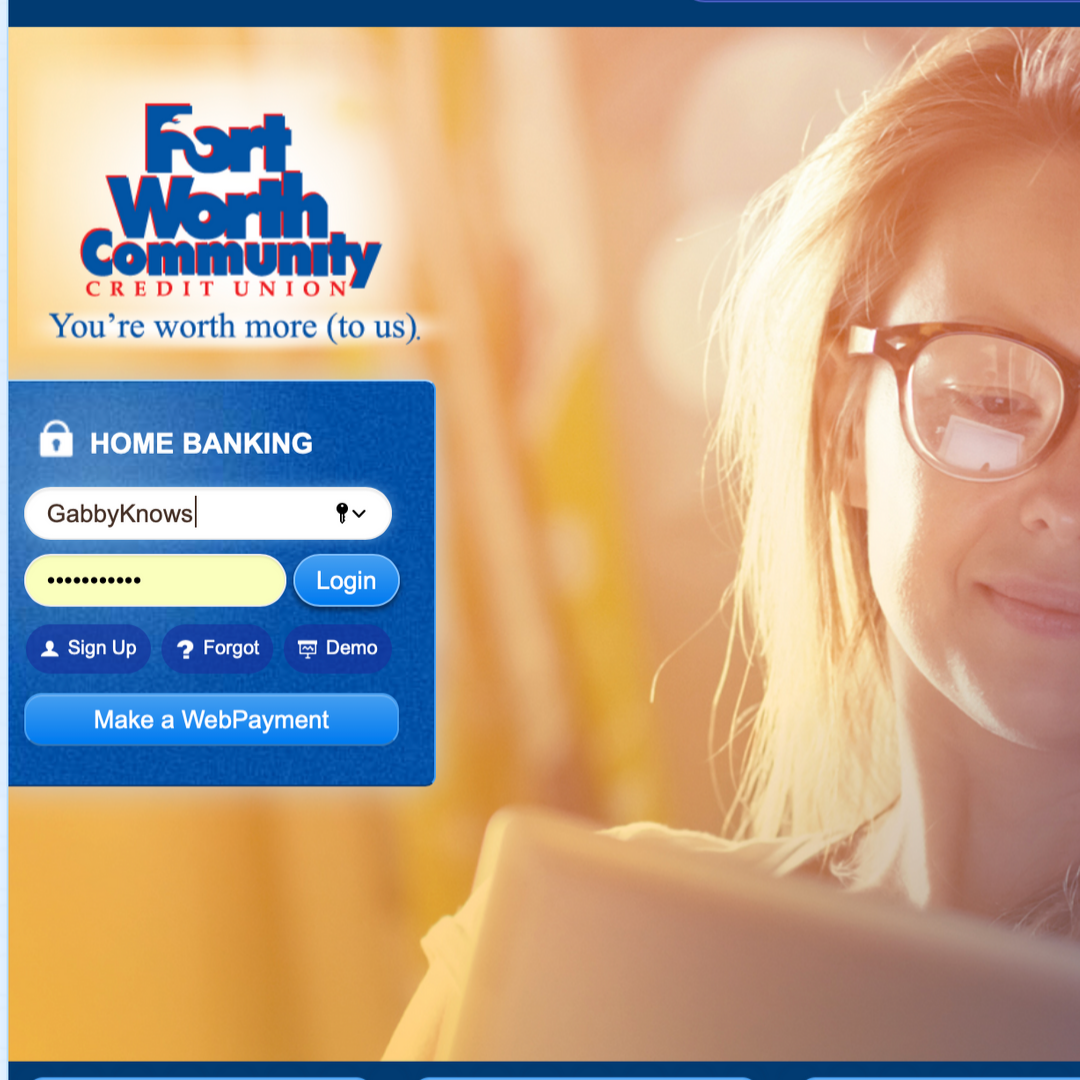 National Online Banking Day
National Online Banking Day is observed annually on the second Monday on October, along with Columbus Day.  This day was established in 2015 to emphasize the value, ease, and convenience of banking on-line.  So here's my question, have you taken advantage of banking on-line yet?
If you're not one of the millions of people who are using the ease and convenience of on-line banking, you are missing an opportunity to be able to bank right at your fingertips.  My Credit Union, Fort Worth Community Credit Union, makes on-line banking worthwhile for me.  Although I love stopping in my branch to visit the friendly faces, I also love on days like today, a National Holiday when banks are closed, I can still conduct my banking right from my device.
If you are still hesitant, check out some of these other benefits that you could be missing out on if you haven't signed up for on-line banking:
Convenient Access – No need to wait in a line or for the doors to open at 9:00.  With on-line banking, your bank is open 24/7 365 days a year, even on holidays.
Bank with comfort –  You can perform your banking transactions right from the comfort of your own home early in the morning while enjoying your coffee, or late at night when you remember you forgot to make that deposit.
Simplicity Banking – Right from my Credit Union app I can pay my bills, make deposits, transfer money, create my budget, apply for a loan, check my balances, and much more.  Anything I can do in the branch, I can do on-line.
Real-time knowledge – With banking at your fingertips, it's real-time, so there is never any guessing how much is available in your account.  My on-line banking allows me to know in the moment what is going on with my account, rather than waiting for my monthly statement to come in.
For more questions on the perks of online banking, contact Fort Worth Community Credit Union's Member Information Center at 817-835-5000.