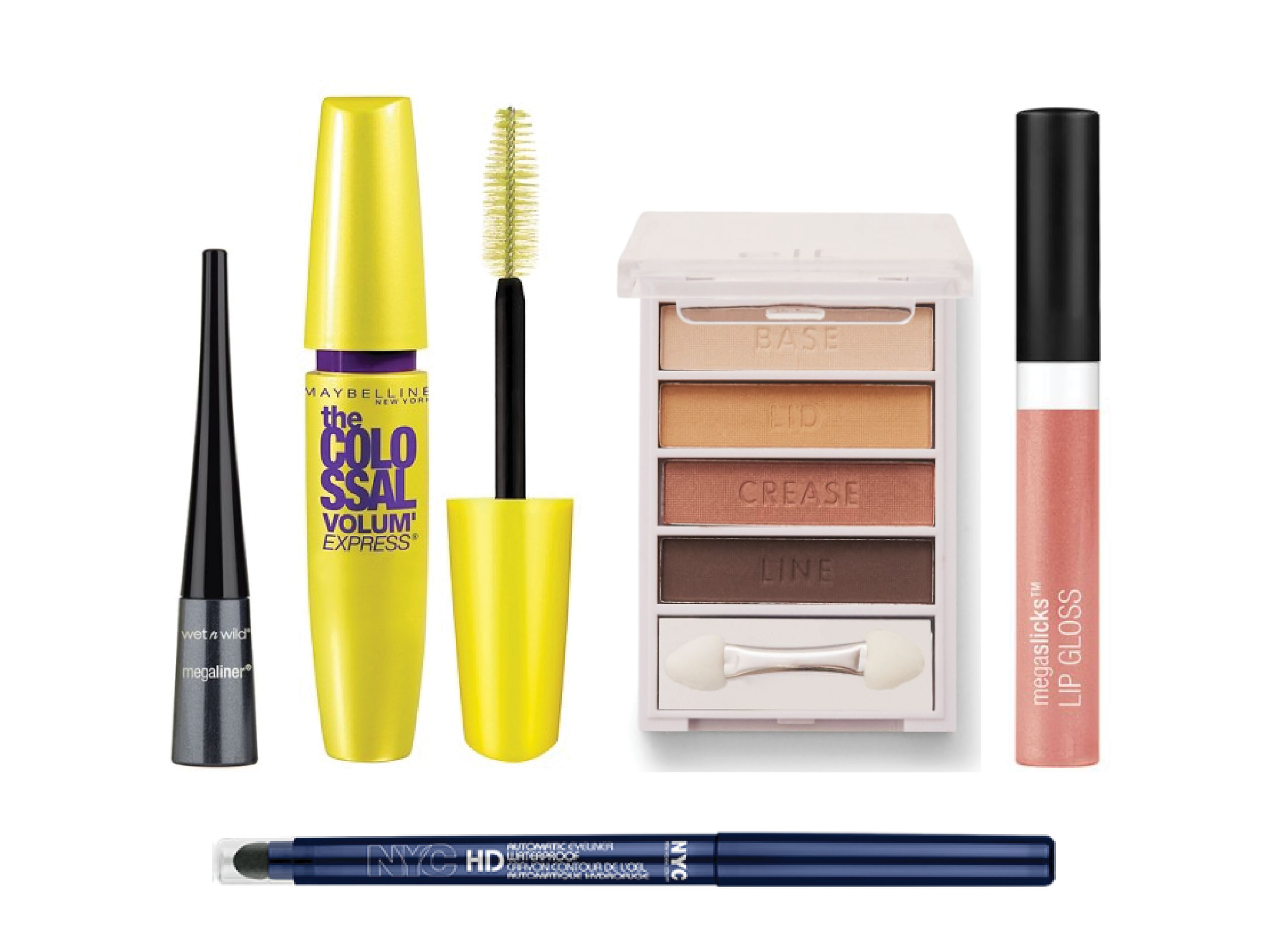 5 Drugstore Makeup Products I Can't Live Without
I love high end makeup just as much as the next girl, but over time I've found that some of the best products can be found at my local drugstore (rather than a high end makeup counter). Did I mention they're c h e a p?
So the next time you run out to fill that prescription or pick up some vitamins, take a walk down the beauty aisle and pick up one (or all) of my favorite go-to products – you won't regret it!
Get all 5 of these quality products (depending on location – all items are sold in Wal-Mart's, Targets, Walgreens & CVS stores) for under $20! Use all of them to complete a whole look for less.
I love these brands for daily wear. They last all day, and I can usually wear them into the evening with a little touch up after work! They last me about a month – with the exception of the NYC Eyeliner Pencil but for $2, I can afford to replace it every couple of weeks.
*Bonus Buy*: Clean & Clear Toner ($4.29) & Q-tips are my bestfriends! Use a drop or two on a q-tip to correct any make up mess ups (Perfect for when filling eyebrows and cleaning up wings while using liquid eyeliner!)
What are some of your favorite drugstore beauty products?