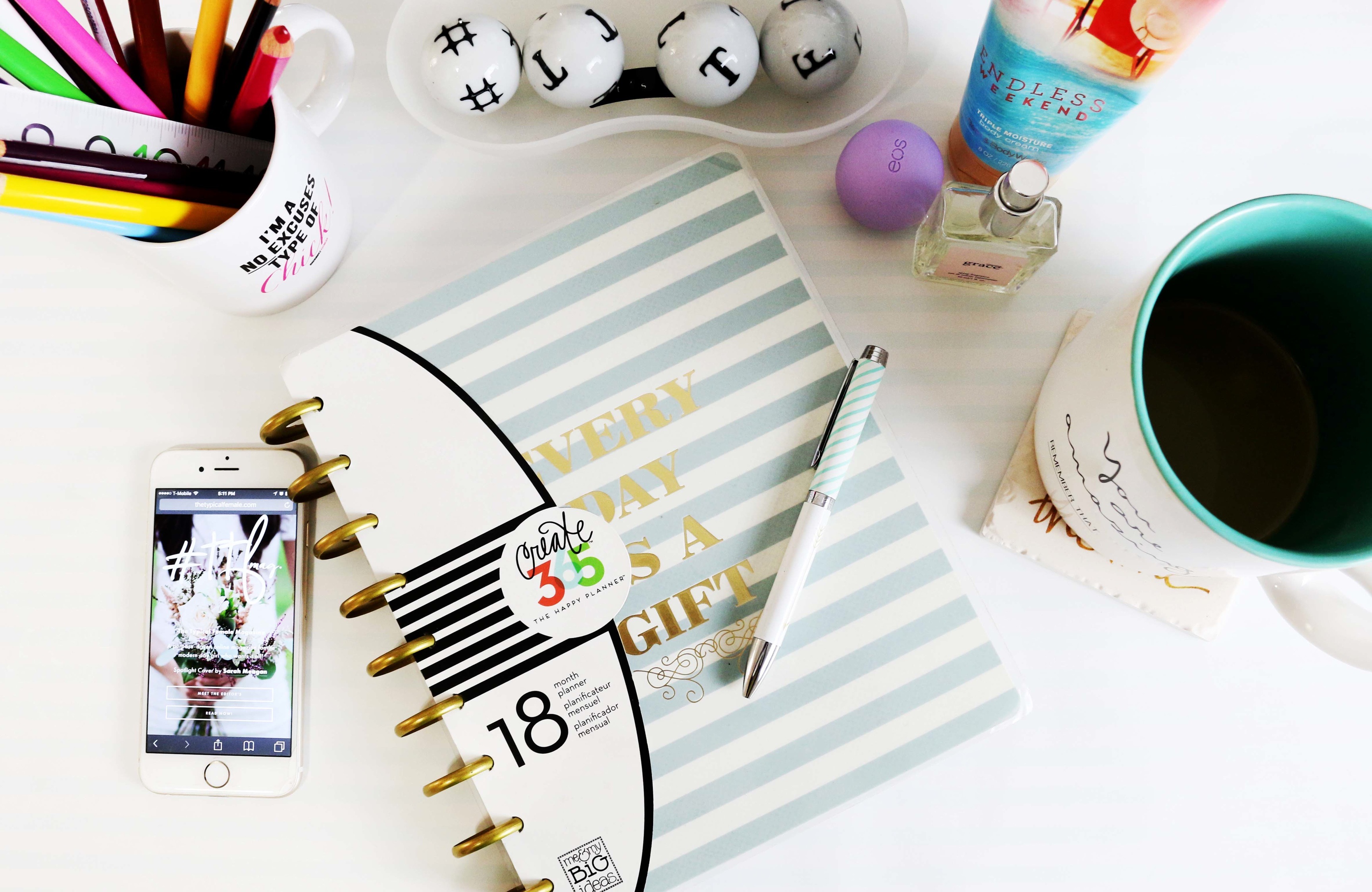 6 Tips for Time Management
Hey! You there—Mom holding your Cup of Joe in one hand, an arm full of groceries, and a planner overflowing with dates and post-it notes. Constantly feeling as if you don't have enough time in the day? You're not alone. Time management is one skill we all need to master. Here are a few of my daily tips to keep myself – as well as my family – on a balanced schedule without feeling like my to-do list is never ending.
Take Five:  Start and end each day with five minutes for you. Before you open your email or return any phone calls, mentally prepare yourself to handle the day. Give yourself an overview of how your day will pan out. Whether it's a 10 am meeting at the office, or an afternoon doctor's appointment for the kids, write everything down so you don't miss a thing. Make the list visible so you can keep track throughout the day. Take your last 5 minutes of the day and anything that did not get completed can be added to the next day's list. Don't forget to pat yourself on the back for a job well done!
Use a Calendar: Having a calendar is one of the fundamentals to staying organized. You may be thinking back to your Junior High teachers now, when they made you write down every assignment and due date. Psst… They were on to something. If you use Outlook or a Google Calendar you can sync it with your smart phone, which allows you to access your schedule on the go. If really want to get crazy, you can color-code each task for ultimate organization. I use pink for my kids, yellow for my husband and me, green for bills due, and orange for fun activities.
Know Your Deadlines:  As tempting as it is to ease into your day, you're better off hitting the ground running and completing the hardest task first. When making your lists each morning, prioritize the three most important tasks of your day. Whether it's a work project you need to complete by lunch or helping your children with school projects, get them out of the way. Checking them off your list will make your load that much lighter and day so much easier.
Block out Distractions: The instant message icon is flashing in your taskbar, your phone is constantly ringing and your cell phone is buzzing across your desk. Even the most talented multi-tasker would have trouble focusing with all of those distractions. Set your communication devices to Do Not Disturb; remove your favorite websites from your bookmarks in your browser, and FOCUS! Center your attention to one task and allot yourself a time frame to either complete it or move to the next item. If it's something you can delegate to a co-worker, don't be afraid to ask for help. This takes a load off of you and allows you to hone in on more important tasks.
Get Your Beauty Sleep: We have all heard how important catching your zzz's is and for busy-bees like us, this might be the most difficult item on this list. Being well rested and getting the recommended seven to eight hours of sleep will make it easier to start your day on the right foot. I know some of you night owls work best in the moonlit hours, but I am firm believer that the early bird gets the worm.
Take Your Last Five: Before closing up shop for the end of the day, take five minutes and review your day. What did and didn't get finished? What needs to be added to tomorrow's list? Taking these last few minutes of your day to get yourself on track will get the ball rolling tomorrow when you can easily mark a few leftover tasks off your list.
So now that your calendars are color-coded and your smart phones synced, you can find some time in that busy schedule of yours to kick back and relax. What are some of your time management skills you stick to, to keep life a little less crazy and a lot more organized?