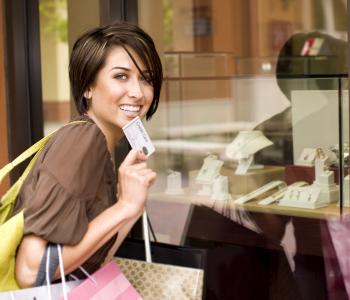 Tips for Tax Free Weekend
Tax Free Weekend is one of the best times of the year to buy clothing, shoes and school supplies, and I always try to take advantage of the discounts. Many stores are already running great back to school sales and offering high value coupons that can really help you make the most of your back to school budget. Here are a few guidelines I stick with to get the most bang for my buck.
Plan Ahead: With the tax free holiday being at the beginning of August not only can you purchase your children's back to school clothes and supplies, but use this time to purchase other items you know your child will need in the upcoming months.
Compare Prices: Use the sales circulars in your Sunday paper to compare prices on the items you wish to buy. Remember to check the web sites of the stores you normally shop as well. Online retailers may offer different sales than what you can find in store. The savings can be worth the effort!
Use Coupons: While some stores may not allow you to use coupons during the tax free weekend many do and you want to take full advantage of all the discounts you can get!
Know What's Free from Tax: As in years past, the Texas tax exempt law includes most clothing, footwear, school supplies and backpacks under $100.

Shop Savvy: Although tax free weekend can be a great time to shop, remember to use your best judgment on what's truly a good deal versus buying something simply because its tax free and advertised as a "deal."  You shouldn't justify purchasing an item full price just so you can get it without tax. You may find that holding off on larger purchases is more beneficial to you and your pocketbook. A good sales price can be 30% or higher off a regular retail price; during tax free weekend you typically only save $8 for every $100 that you spend. Take the time to do the math.
While Benjamin Franklin said "In this world nothing can be certain, except death and taxes," these tax free tips are sure to let you get around that rule (at least for one weekend).
What are some of your tips to be a Savvy Shopper during Tax Free Weekend?