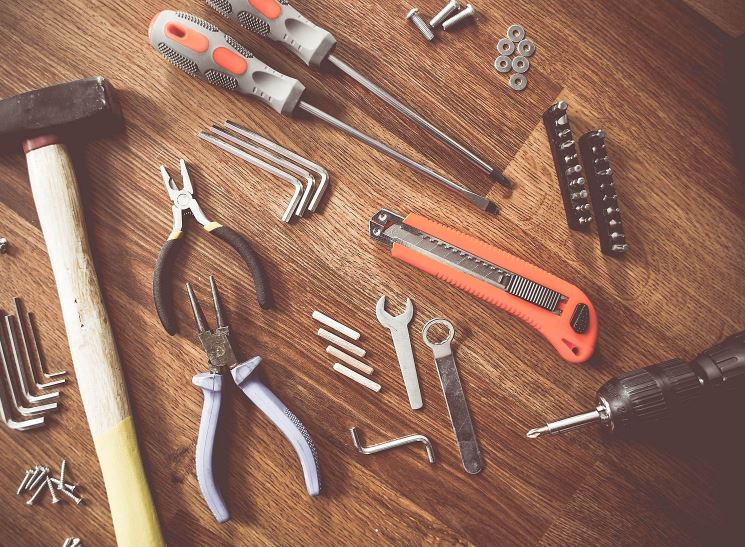 June has the more daylight hours than any other month; that's great news for all you bargain shoppers out there. It's time to get the best deals around!  
First, to take care of the man who first took care of us, let's think of Dad. Father's Day will be here soon (Sunday, June 19, 2016) and for my last minute shoppers out there you still have time to get Dad something he will love.  
Home Improvement and Tools: If your Dad is anything like mine, he loves to tinker on projects around the house.  The term "If it ain't broke don't fix it" means NOTHING to him. This time of the year will bring out sales on all things home improvement and tools—some even offer gifts with purchase. You should be able to find a deal to help him complete just about any home improvement project he has going on. 
-Lowe's is currently offering up to 50% off select tools. 

Sportman's Guide: fishing, boating and hunting supplies- $5.50 off your order of $55 or more when you shop through June 30th. Help Dad relax and get away from his everyday life with something fun for him. 

Footlocker: through June 30th. When is the last time that Dad bought himself a new pair of shoes? Ok, honestly with coupons like these, find someone who needs a new pair of shoes and take advantage of these offers. 
$20 off $120 with code URLFL66A 

15% off $70 with code URLFL66B 

10% off $50 with code URLFL66C 

Free shipping over $75 with code URLFL66D 
So you've taken care of Dad, now it's time to treat yourself. 
D-I-Y for Y-O-U: No one wants to paint their house, inside or out, in the heat of these Texas summers. That's why paint goes on sale during this time of the year. Even if you aren't planning on painting right away, now is the time to buy. Remember to store it in a cool, dry place to prevent the paint from changing consistency, making it unusable.  

Behr is currently running a special on Behr Premium Plus Ultra, with prices starting as low as $28.98 per gallon now through July 30th– in store only.
Upgrade that Wardrobe: Summer is a great time to purchase outdoor gear, swim and active wear. Victoria's Secret recently announced that this will be the last year they carry their swim line. Now is a better time than ever to stock up on their swim suits, active wear, and even lingerie. The Semi- Annual Sale started about a week ago and will run for the next few weeks. With select styles up to 60% off, how can you say no? They're necessary for our lives, so why not save a bit of cash when buying them? 
Current offers from VS: Free Shipping on orders of $50 or more with code SHIP50VS 

Maidenform also runs a summer special with bras up to 50% off. 
Want to get away and sail the ocean blue? Hurricane season starts in June, but don't let that deter you. Resorts often offer competitive deals to destinations like Mexico, Barbados and Jamaica, and luckily storms are more likely to appear later in the season. If the thought of traveling during Hurricane Season worries you but you still want to travel, take advantage of the lower prices by exploring airline and resorts' rescheduling policies in the event of a storm. You may even be able to find Caribbean cruises for as low as $100 a day!