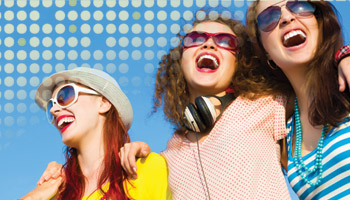 5 Budget Friendly Ways to Spend Your Holiday Weekend
Labor Day Weekend is right around the corner, how do you plan on spending it? Whether you're planning a romantic date, a girls day or just a fun trip with the kids, here are a few budget friendly ideas to get you started!
1. Get in touch with nature. Go for a hike or plan a picnic. Go backyard camping. Make and fly a kite.  This is the perfect chance to get out and enjoy the weather that's starting to cool off. Visit AllTrails.com for information on trails near you! 
2. Volunteer. Take this opportunity to give back to local charities near you. Visit your local food bank and volunteer your time. They almost always need help and you won't feel like it was a day wasted.
3. Visit a museum. Spend your day off getting in touch with your artistic side. Lots of museums have specials on weekdays. See if one near you has a Monday special! This can be both fun and educational!
4. Have a movie marathon. Whether you're cozied up with your significant other or building a living room fort with the little ones, movie marathons are the perfect way to spend your day off if you're not looking to get out in the heat.
5. Maybe you're just looking to spend your day off catching up with your girls. Make it a spa day and give each other facials and manicures while having some homemade mocktails. Glamour has an awesome article for some DIY At-Home Spa Tricks.
These are just a few non-budget breaking ideas for spending your holiday weekend. Feel free to comment with any other fun Labor Day ideas below!