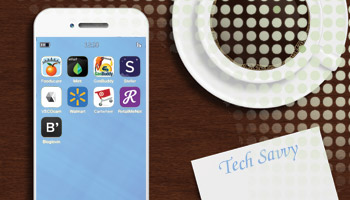 5 Reasons to switch to E-Statements ASAP
You know the deal. Your financial institution has more than likely sent you an email or two urging you to enroll in E-statements or E-bills. If you haven't already done so, I've come up with several convincing reasons for you to enroll in E-statements.
1. Automatic. Say goodbye to the days of your statement or bill getting lost in the mail. E-Statements are available almost immediately. So there's no waiting for the statement to make it to your mailbox. Once it's generated, it's either sent to your email address or your financial institution will let you know that it's available to view in your account.
2. Accessible. E-statements are accessible from virtually anywhere. iPhone, Android, Mac, PC… If it's electronic, you can more than likely pull up your statement or bill on it. So if you're at work or the grocery store and trying to remember what your balance is or when that due date is, have no fear! It's on your device.
3. Secure. A large majority of identity theft cases start with stolen paper statements, bills or checks. E-statements reduce this risk. Given all of the fraudulent claims recently, this alone is reason enough to switch over.
4. Manageable. We all hate paper clutter around the house. It's not safe to trash statements so you have to shred them, in no time at all they stack up. E-statements will only build-up in your email or in an online database. No shredding necessary!
5. Green. The most obvious reason, E-statements are better for the environment (duh) because they reduce paper waste tremendously. What's better than getting all of these benefits AND saving the planet?
Nothing.