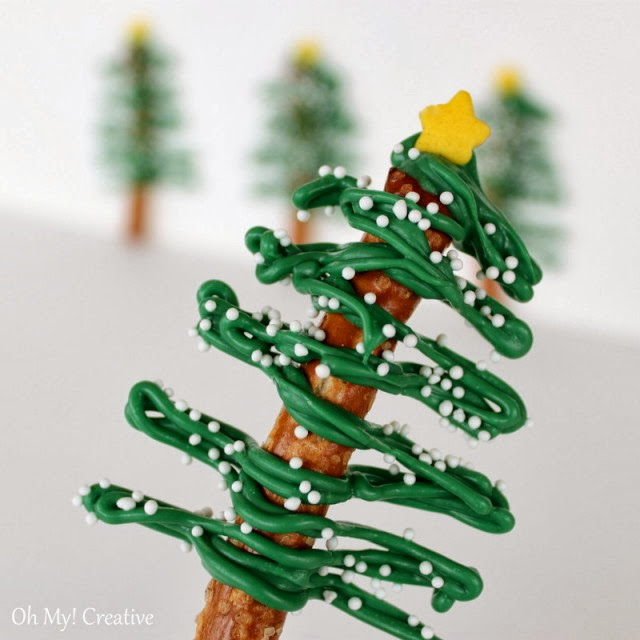 3 Easy Christmas Treats to Make
As some of you may already know (or deducted), I love food and holidays. I love the big meals as well as the little treats that show off the season. I love making them as well as eating them. So now it's time for me to share some Christmas treats for this year!
Candy sleighs — This one is good for small gifts. Glue a full sized Kit Kat bar to two candy canes (one on each side and the curve up) for the base of the sleigh. Then glue down miniature Hershey's bars, stacked into a pyramid (four on the bottom all the way to one at the top). Really though, any of your favorite different sized candy will work. Grab a chocolate candy Santa that can usually be found at local stores and glue him to the front. Finally tie the candy cane up with ribbon and top it off with a bow.
Rudolph pancakes — This one is good for breakfast. Make a small and a large pancake and stack them on top of each other by the edge. Use scraps as ears on the edge. Fry up two strips of bacon (or just one) and cut it into four pieces, two big and two small. Use them as antlers. Finally use whipped cream (we use the spray) to make the eyes and either chocolate chips or blueberries in the middle for pupils. Finally finish it off with a strawberry or raspberry as the nose, placed in the middle of the small pancake.
Christmas tree pretzel melts — This one is quick and easy! Melt some green candy melts (from Watson) and pour the liquid chocolate into a squeeze bottle. Then make a Christmas tree design on top of a pretzel stick with the chocolate in the squeeze bottle. Be sure to put it on non-stick aluminum foil for easy removal and no breakage. Then use sprinkles (colored or white) or M&M's or other colored candy to make the lights. Then as preference, put a star sprinkle on the top of the tree!
What are some of your favorite Christmas treats?