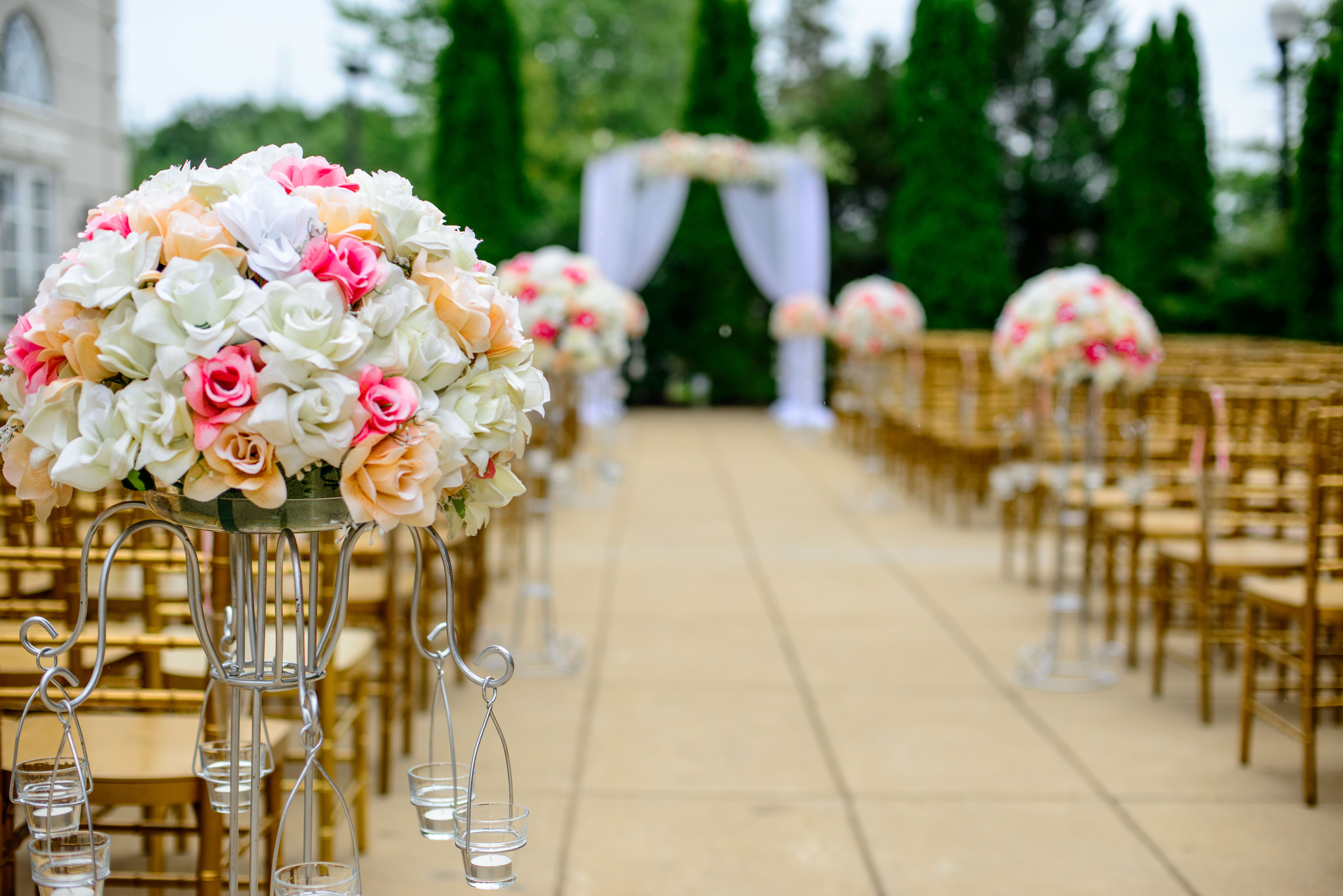 Do I have to buy a gift for both the wedding and bridal shower?
Wedding etiquette is constantly changing and it can be confusing when it comes time to purchase a gift. Proper etiquette is to purchase a gift for both the shower and wedding, but that doesn't mean that they both have to be extravagant purchases. Set a reasonable budget and stick to it!
If the wedding is for a close friend or family member, you'll likely be invited to multiple events – know the difference.
Bridal shower
A pre-wedding party in honor of the bride, intended for ladies only. Gifts are expected – typical bridal shower gifts include home décor, kitchen appliances, and personalized gifts for the bride.
Wedding shower
A pre-wedding party in honor of both the bride and groom. Gifts are expected – typically gifts that both the bride and the groom will use, things to use in their new home, his and her towels, coffee mugs, a door mat or wall art with the couple's last name, etc.
Wedding
Self-explanatory; gifts are expected and can range from home appliances and décor to experiences to gift cards, checks and cash.
Bachelorette party
The last hoorah with the bride and all her friends before the wedding. Gifts aren't expected.
 If invited to 3 "gift-giving parties," follow the 20/20/60 rule.  For example: $40 bridal shower gift, $40 wedding shower gift and $120 for the Wedding gift. But if you're not attending the Bridal Shower, follow the 40/60 rule. For example: $60 wedding shower gift and $140.00 for the Wedding gift.
If the wedding is for a co-worker or distant relative, you'll probably spend about half of that. But use your own judgment on what you can afford. Even if you can't attend, it's proper etiquette to send a gift to let the couple know that you appreciate them inviting you to join them in celebrating their special day.
Most couples have a wedding registry at one or several of their favorite stores. This is your best way to get the happy couple just what they need to start their lives together, plus there will be several things to choose from at all prices. If all else fails, cash is a great alternative. Wedding are expensive, and cash is always appreciated.
If attending all of the pre-wedding festivities just isn't in your budget, RSVP your regrets and follow up with a note of congratulations. Although it isn't required, a $25 gift card or a check could be added as a gift. It's the thought that counts.