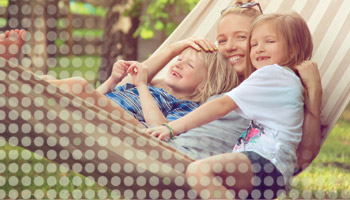 Starting Your Spring Cleaning
Can you believe spring is right around the corner? I don't know about you, but I've got a list of projects I'm supposed to start working on at home. Spring cleaning AKA the season I most like to dread! From cleaning out closets, pantries and refrigerators to organizing cabinets and drawers, it's all got to get done. And none of it is easy. I also have a few more costly projects, like replacing our air conditioning unit and building a new fence. I'd also like to build a pool in our backyard one day. None of these tasks will be simple (or cheap). They're time consuming and costly. Luckily for me, my credit union has several different financial tools for me to use this spring!
Whether you've got a plan with estimates and a set budget, or you're just winging it, an Access Line of Credit from Fort Worth Community Credit Union is a great way to get the job done! You can actually use it for whatever you want, not just home improvements. So if you finish with a little left over, you can treat yourself to some new patio furniture or even contribute to a vacation fund. The line of credit is up to $15,000 with rates as low as 9.9% APR. The best part is that you can repay it, and use it all over again! Like a credit card, minus the crazy interest rates and hidden fees.
If a line of credit isn't exactly what you had in mind, a Home Improvement Loan might be a better fit for you. Or perhaps you need more than $15,000… A Home Equity Loan or Line of Credit might be a better fit. Whatever it is you need, FTWCCU will help figure it out.
That's what I love about my credit union. Not the competitive rates (although those are a bonus) but the fact that there is always someone willing to help me figure it out.
Visit www.FTWCCU.org or call 817-835-5000 to learn more about their products and services! Or visit a branch today! Here's a list of locations! Be sure to tell them Gabby sent you! 🙂