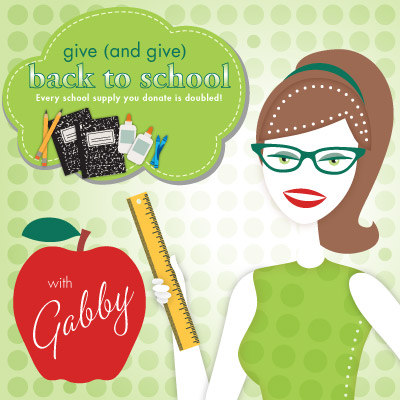 Back 2 School: Give (and give)
I can't say I'm sad to see the heat go. Summer is coming to an end and it's time to get the kids back to school. My friends and I at Fort Worth Community Credit Union want to give back to our community as the new school year approaches.
Starting Friday, August 7th (the start of Tax Free Weekend), come into any one of the FTWCCU office locations during the hours of operation to donate school supplies, and FTWCCU will match your donation! Talk about giving back! You don't even have to be a member to give back. Simply visit the FTWCCU branch nearest you and drop off your donation. Remember, every contribution makes a difference. Donations will go to local elementary schools near each branch.
Suggested school supplies:

#2 pencils, pencil top erasers, glue sticks, 2-pocket folders, crayons, washable markers, tissues, backpacks (no wheels), yellow highlighters, red pens, colored pencils, non-pointed scissors, composition notebooks 
By donating school supplies, you'll be providing a student with the necessary supplies to learn. They're worth it. If you need more inspiration for getting the kids ready to go back to school, you can follow my back to school board on Pinterest or check out my recent blog post 4 Tips on Surviving Back 2 School Shopping.
Now let's get our worth on and help out some kids!