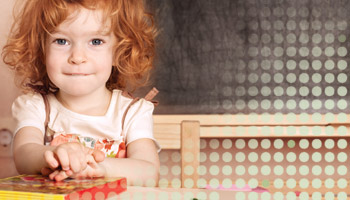 Using Story Time To Teach Your Kids About Money
When bed time rolls around, "once upon a time," might be the only four words that can get your active kids to even consider settling down under the covers.  You may have your favorite standards about princesses in towers or funny-colored eggs and ham, but consider adding some books in the weekly mix that start laying the foundation for your kids to be as money wise as they are manipulating-mom-to-read-for-just-ten-more-minutes-past-bedtime wise.
Get Kids Thinking About The "Do's" of Dough
And we don't mean the cookie kind (kids don't need any help thinking about that.)  It may seem strange to get your kids talking about something as materialistic as the all-mighty dollar. So many of us are conditioned from a young age not to talk about money. But if you can start talking to your kids about money – about the basics of earning, budgeting and saving, you'll get a great head start on helping them develop healthy spending skills for life.
Starting an allowance for simple chores is something parents have being doing with their kids for years.  Older kids are often encouraged to raise money for a school fundraiser, or (how nostalgic) start a lemonade stand, mow the neighbors' yards.  But reading to your kids (something you do anyway) is a very simple way, especially with young children, to start integrating those hard-earned lessons into their little moldable minds early on.
Kids Books That Talk About Money
Here's a reading list to get the conversation started about money issues.  Just sneak one in between the favorites you've been forced to read about a million times. The kiddos will probably welcome a new addition:
– Rock, Brock, And The Savings Shock by Sheila Bair
– The Berenstain Bears' Trouble With Money by Stan Berenstain
– Just Shopping With Mom by Mercer Mayer
– Money Troubles by Bill Cosby
– The Penny Pot by Stuart J. Murphy
– A Dollar For Penny by Joy Allen
– Once Upon a Dime by Nancy Kelly Allen
– My Rows and Piles of Coins by Tololwa M. Mollel
– How The Second Grade Got $8,205.50 to Visit The Statue of Liberty by Nathan Zimelman
So fluff up a pillow, get tucked in tight, make sure everyone has their favorite teddy or blankie, and a glass of water.  When it comes to life skills that can make a difference in the long run, financial education (even disguised as a well-loved story) can help your children achieve their own "happily ever after."
Fort worth Community Credit Union has accounts to help you teach your kids the value of saving money early.