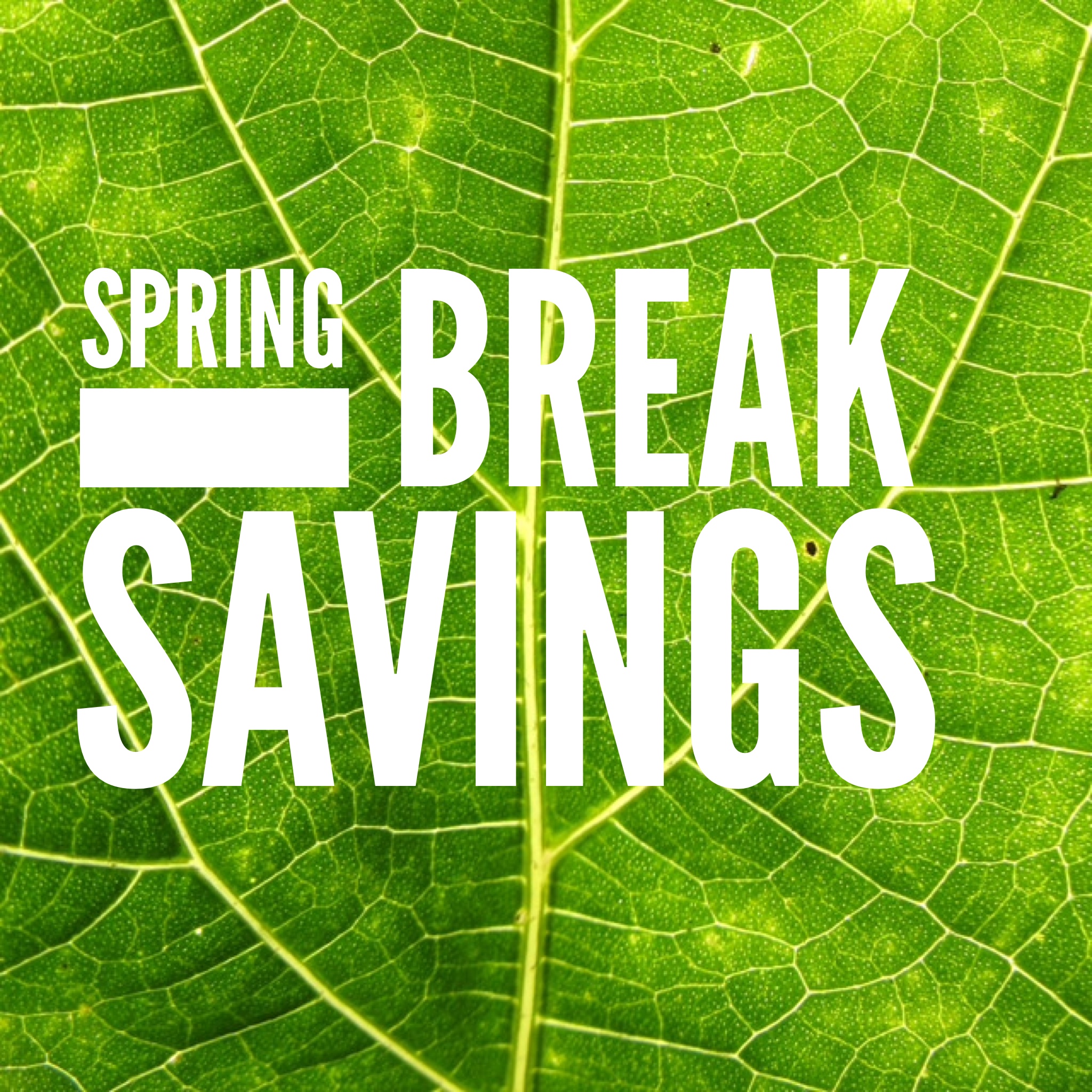 March is here and that means spring is just around the corner (hopefully)! Now is the perfect time to get this new season started with some ideas that are not only fun— but should also leave you feeling good and accomplished without breaking the bank.
Out with the OLD— In with the NEW
Start your day off by getting organized. These days, most people seem to have some items lying around the house that are just taking up space and collecting dust! Spend some time going through clothes that have not been worn and items that have not been used in several months— if possible, donate these items to your local charity. Anything that cannot be salvaged— TOSS in the trash!                                                                    
Get in the Garden
We often think that having a garden will be too much work— fortunately there are many different options when it comes to growing a garden and some require very little work— with great results.  Whether you are thinking about planting flowers/greenery or food— this makes for a very enjoyable and rewarding experience.  Stop by your local library for some wonderful tips to get started and be inspired (or search Pinterest).
Shake it up
Get moving and stay active. There is nothing like some outdoor exercise when the weather is right! Forget being stuck indoors and paying costly gym fees— grab some friends and head outside for some Frisbee, golfing, or a walk in the park— while you're at it, think about packing a picnic for a full day of activity and fun.
Pamper Yourself
The spa is always a nice retreat after a long week, but it can also get very expensive. Take some time to treat yourself right from the comfort of your own home— after a trip to the store and a few products later, you should be on your way to a relaxing day. With the money that you saved—you could even grab some take-out and a movie to enjoy afterwards.
Being smart and savvy has never looked or felt so good!
Savings Tip: If you're planning to visit any of the local theme parks, visit FTWCCU for discount tickets.