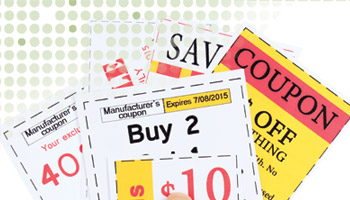 You don't have to go into debt to make your home beautiful and welcoming.  Check out these budget-friendly tips for decorating. 
First decide how much you want to spend.  It can be easy to get distracted when you shop, so carry your list of must-haves and your budget sheet with you to keep focused.  Instead of buying trendy furniture, pay attention to structural quality than outward appearance. A sturdy chair with a stained seat cushion can easily be reupholstered. Keep your large pieces neutral and add color with pillows, rugs and throw blankets.  Follow trends in accessories, they can make a big impact and help a room feel up-to-date without a lot of expense.  You may want to opt out of following the latest and greatest, and choose timeless home decor over short-lived fads!
Shop Frequently.  Shopping frequently enables you to snag some surprising deals.  Let's face it everyone loves a bargain.  Be willing to purchase furniture pieces from Goodwill, Salvation Army, consignment shops, garage sales and odd-lot retailers.   Be sure to shop online using overstock sites, closeout sales, and comparison sites for the lowest prices.  For a great bargain when purchasing party and holiday decorations don't overlook your dollar store.  
Accessories.  Cover a wall with your own pictures in matching frames and don't overlook framing your children's artwork.  Fill pretty jars with your own collectables such as seashells, corks, buttons, sea glass or marbles.  To add color to your kitchen or dining room table fill a bowl with crisp green apples.  A stack of vintage books can add dimension and character to an occasional table or shelves.
Do It Yourself.  Painting is the cheapest investment you can make with the most dramatic results.  Don't forget you can paint light fixtures and ceiling fans for an inexpensive updated look.  Also, consider repainting or reupholstering furniture.  Whether it is a wooden breakfast nook or chairs that don't do it for you anymore, take the time to sand, prime and spray paint them in the season's hottest colors.  If you have a sewing machine you can quickly transform patterned flat sheets into curtain panels, pillows and duvet covers — paying a fraction of what you would spend on fabric.  It also helps if you are good friends with a seamstress.
Take Time to Update your Space.  Give yourself the opportunity to get what you want rather than making a hasty purchase you might regret.  Unless your budget is unlimited, you may not be able to do everything right away.  You can spread out the expense by making a long-range plan and implementing your design in phases, as time and your budget allows.
Savings tip:  If you are a member of FTWCCU then you can always get a fantastic rate on a loan.  Check out www.ftwccu.org for more details.