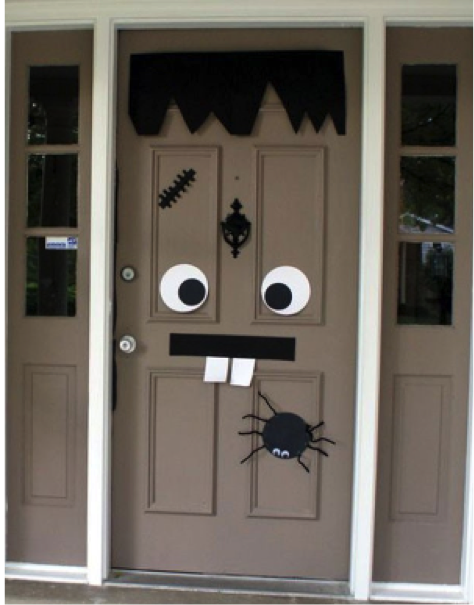 4 Last Minute [DIY] Halloween Decorations Your Guests Will Love
Halloween is here (and so are the parties!) With Christmas right around the corner, any opportunity to save a few bucks couldn't hurt, right? This Halloween, skip the party supply store and instead make a few decorations using items you probably already have in your home! Not only is it a cheaper and more convenient option, but these DIY decors ideas can be a great activity to do with your family and friends.
Mason Mummy Jars: This is an adorable, quick and kid friendly DIY Halloween décor idea. All you need is a Mason Jar, some gauze, glue, googly eyes and a tea light candle. Wrap and glue the gauze around the jar in a mummy like fashion, glue the "googley" eyes on the front, then place the tealight candle inside and it's completed!
Candy Corn Banner: A cheap and festive Halloween decoration is a DIY Candy Corn Banner. The only supplies you need is a few paper plates, twine, string or ribbon, a hole punch & orange and yellow paint, markers or colors. All you have to do is cut the paper plate in fours and color to resemble a piece of candy corn. Once completed, punch holes and string up!
Mini Jack O' Lanterns: All you need for this adorable Halloween décor, is a few Clementines (or oranges if you prefer!) a tea light candle and a small carving tool or a sharpie. Just take your Clementine or orange and cut off the top like you would a pumpkin and make a little hole in the "lid" Then, remove the contents from the inside and begin carving your favorite Jack O' Lantern face. Place your tea light candle inside, place the lid back on top and that's it!
Spooky Halloween Doors: This Halloween Décor idea requires a little bit of creativity. Transform your front door to greet guests before they even set foot into your house. Halloween door coverings are cheap, festive and easy to make! Using some basic household supplies, paper plates, tape, tissue paper and basically anything you can whip up! Take a look at a few pictures of some Halloween doors for some inspiration.
These are just a few of my favorites! What are your go-to Halloween Decorations?