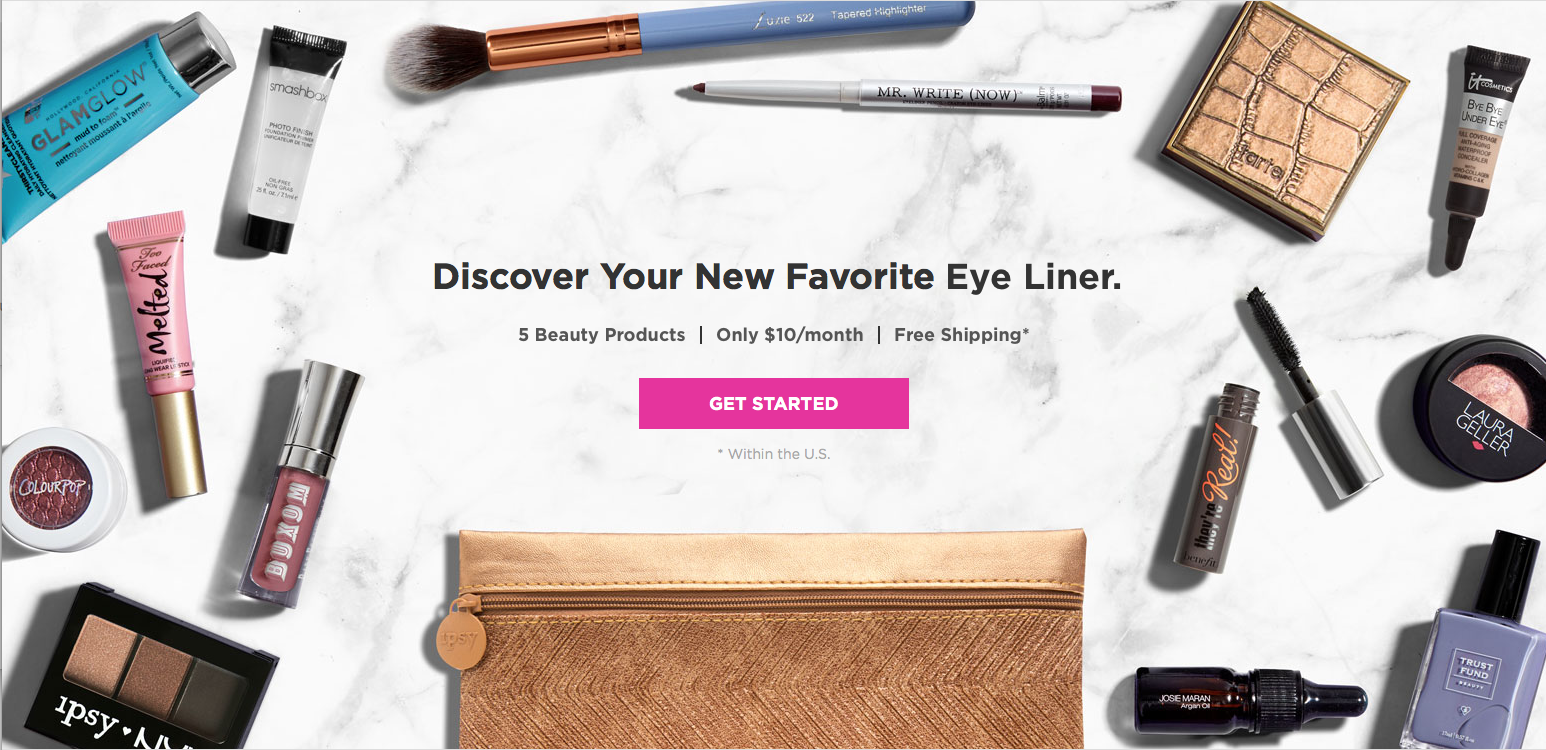 Glossybox, Birchbox, Ipsy, Oh My!
By now, you've probably heard about women receiving a little box in the mail each month, filled with adorable, fun-sized beauty products. If you've ever wasted money on skin-care products or cosmetics while waiting in line at the beauty store, you might get as excited about subscription beauty boxes as I did. (All of a sudden that face primer, that turned out to be hair primer and the sticky mess is haunting me again.) Now, you can test drive products both in sample and full sizes; and it has kicked my urge to grab impulse items as I stand in line at Sephora to the curb.
So what is a beauty box exactly? A little piece of Heaven, that's what. You pay a fee (charged monthly, quarterly, or annually) somewhere between $10 and $30 per month and receive a package with four to six hand-picked sample products to try. Think, Wine-of-The- Month-Club, but for your face, skin and hair.
I did a little research, and asked a couple girlfriends their thoughts and personal experiences with different monthly subscriptions and here's what I found…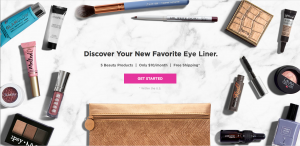 Cost – $10 monthly (with the option to cancel at anytime) or $110 for the year and free shipping.
Pros:
Products come shipped in a reusable make-up bag.
Cosmetic-based goodies
Five to six "deluxe samples" or full-sized products
Cons:
Not geared towards hair products
Wait listed to secure your subscription
Majority of samples are not as "good" as those featured on the website

Cost – $21 a month billed monthly, $19.50 a month for a three month plan, $18.50 a month for a six month plan, or $17.50 a month for a full year plan. Free shipping with all options. 
Pros:
More full-sized products
The box itself is stunning and reusable for gifts
Five deluxe sized beauty products
Glossydots reward system – gain points based on reviews to earn a free box
Cons:
More expensive than other subscriptions (Not for the beauties on a budget)
Sells out monthly (This one is not technically a subscription if you opt for the monthly option. They have a limited number of boxes that sell out.)
Products focus on skin- care, fragrance and body care over make-up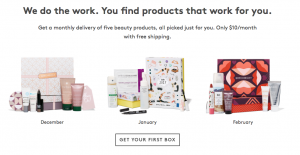 Cost- $10 a month or $110 for the year, and free shipping with both options. *Current special $99 a year with code BESTYEAR99*
Pros:
Best for hair and makeup products
Option to opt out of certain products (example, perfumes if they aren't your thing)
Members can purchase full-sized products through the Birchbox website and earn reward points for doing so
Most consistent subscription with receiving brands you've heard of: NARS, Origins, Davines
Cons:
Fewer full-sized products
Must receive an invite to join
Wait time for your first box isaround a month
Play! by Sephora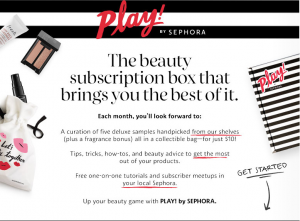 Cost – $10 a month with free shipping.
Pros:
Five deluxe hand-picked samples plus a fragrance bonus
Collectible bag
PLAY!Book of tips and tricks
PLAY!Pass to redeem 50 beauty insider points with any full sized purchase
Monthly subscription fees qualify as Beauty Insider Points
Cons:
Cannot be purchased in a Sephora retail store or department store counter
Not available for gifting
No long-term subscription options
Currently experiencing wait-list delays as this newest beauty box grows
Is a monthly beauty box a necessity? No. But it can help you save the next time you're in the checkout line eyeing the impulse items at the beauty counter. It is also a great way to try under-the-radar products without committing to the full size product and price. Most subscription boxes are completely customizable to your skin tone and type based on your personal profile created when you sign-up. This way you only get products they think you would enjoy and use.
Before signing up for any subscription, read the terms and conditions. Check for monthly skip and payment options, as well as the ability to cancel anytime. The additional $10 to $30 may not be in your current beauty budget but if you can afford the splurge, enjoy the monthly indulgence.
What are your experiences with beauty box subscriptions? Did you love it or leave it?