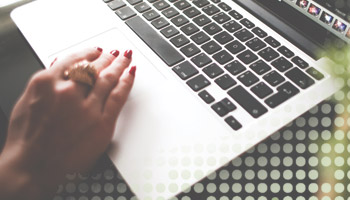 In today's day and age, identity theft is a regular occurrence. I recently read an article about why identity thieves seem to love millennials. Hint, it has everything to do with social media. And I got to thinking… This is totally true. We do give out a lot of personal information online. So I decided to re-share some tips for protecting your identity, you know, in honor of #ThrowbackThursday 🙂
Have you ever thrown away old bank statements or old bills? Well, that's where identity theft starts. Most thieves can steal your identity through rummaging through your trash looking for old bills and personal information. So, remember to shred any file that has your information on it before tossing it away. Here are a few personal tips of mine on how to protect your identity:
Passwords: Toughen up your passwords and don't use the same password for everything — using the same password and email over and over again, can create vulnerabilities for people. Create a password using lower and uppercases, numbers, and/or symbols
Social Media: Tighten up your information social media sites —personal information can hand an identity thief everything they need to impersonate you. Keep your full name, maiden name, date of birth, current city, hometown, high school, employers and names of family members in private mode.
Online Banking: Yes, online banking can be dangerous, but the benefit of you creating your own online account is that it is easier for a hacker to create a new account for you than breaking into an already establish account. Remember! To routinely monitor your financial accounts and billing statements for suspicious activities. Setting it up yourself with smart passwords, keeps you safer!
Credit Card: Everyone loves those plastic cards that are convenient to carry around and use! But it can also be easily lost and stolen. So, limit the number of cards you carry. The fewer the cards, the easier it is to track for any suspicious activities. Did you know that thieves can steal your credit/debit card numbers by using a special device that stores your card when processing your cards? Be careful where you use your cards! Remember! To update your creditors and banks about new phone numbers, billing addresses, and so on immediately.
Online Shopping: Who doesn't love online shopping? But online shopping can give hackers the information they need to impersonate you. Be careful which sites you go to and make sure they have a Trust-e symbol or Business Bureau online seal, proving that they are trustworthy. Only shop on Web sites that offer privacy policy and uses https Web pages.
The fact is keeping your identity safe isn't hard. Deter the thieves for going after you, detect any suspicious activities, and defend as soon as you suspect a problem. Keeping your identity safe also keeps you safe. You are worth the protection!